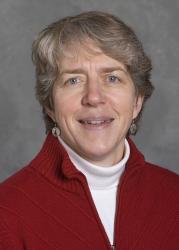 Paula Fink Kocken, MD
Physician
(612) 813-6843
Specialties: Emergency Medicine, Pediatric
Professional History
Board Certification
American Board of Pediatrics

Medical Education
MD - Indiana University School of Medicine
Indianapolis
1983

Residency/Fellowship
Residency - University of Michigan Health System
Ann Arbor

Contact Information
Primary Location:
Childrens Minnesota Emergency Medicine
2525 Chicago AVE S STE 32-1488
Minneapolis, MN 55404
(612) 813-6843

Secondary Location(s):
Childrens Minnesota Emergency Services Medical Director
2525 Chicago AVE S
Minneapolis, MN 55404
(612) 813-6843

Personal Biography
Paula Fink Kocken joined Children's Hospitals and Clinics of MN in 1989 as a Pediatric Emergency Medicine (PEM) physician. She attended Indiana University for medical school and the University of Michigan for residency and chief residency. She was the director of the Pediatric Advance Life Support program for 7 years and then the director of the PEM fellowship for 7 years and now is one of the co-medical directors of Emergency Medical Services for Children (EMSC). She is also on the Emergency Medicine Regulatory Board of the State of MN (EMSRB). She also is the physician lead in disaster preparedness for the organization. Her medical interests include the stabilization of ill and injured children by EMS providers, the impact of disasters on children and how pediatric hospitals handle disasters. Paula is married and has 2 school aged children.