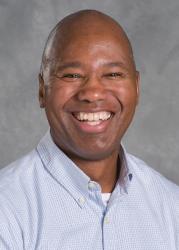 Jason Leander Walker, LP PhD
Psychologist
(651) 220-6720
Specialties: Psychology, Child
Professional History
Professional Education
MS - University of Georgia
Athens, GA
1989

PhD - University of Georgia
Athens, GA
1986

Contact Information
Primary Location:
Childrens Minnesota Psychological Services
347 N Smith Ave 70-301
St Paul, MN 55102
(651) 220-6720

Personal Biography
Dr. Walker is a clinical Psychologist at Children's of Minnesota. He attended the University of Georgia, where he earned his Master's degree in Child Clinical Psychology in 1986 and his PhD in Child Clinical Psychology in 1989. Dr. Walker completed his 1-year clinical internship in 1987 at the Oregon Health Sciences University in Portland. Prior to moving to Minnesota, Dr. Walker worked for a little over a year in the Attention Deficit Disorder (ADD) Program at the University of Pittsburgh School of Medicine. Dr. Walker joined the staff at Children's in March of 2002 after working 12 years for Hennepin County, Pilot City Mental Health Center in Minneapolis. In addition to his work with Hennepin County and Children's, Dr. Walker worked approximately 12 years as a Mental Health Consultant / Psychologist for Ramsey Action Program's Headstart. His special interests include early intervention with preschoolers who exhibit disruptive behavior problems, parent-child interaction therapy (PCIT), and group therapy for boys with ADHD.