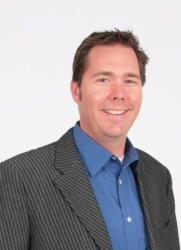 Michael H. Hoxie, DDS
Dentist
(952) 937-0111
Specialties: Dentistry, Orthodontics
Professional History
Board Certification
American Board of Orthodontics

Medical Education
DDS - University of Nebraska College of Dentistry
Lincoln
1993

Professional Education
- University of Nebraska College of Dentistry
Lincoln
1995

Contact Information
Primary Location:
Ovation Orthodontics
7825 Terrey Pine CT
Suite 101
Eden Prairie, MN 55347
(952) 937-0111

Secondary Location(s):
Childrens Minnesota Craniofacial Center
2530 Chicago AVE S STE 450
Minneapolis, MN 55404
(612) 813-6888

Personal Biography
Dr. Michael Hoxie received his dental and orthodontic education from the University of Nebraska Medical Center. He is Board Certified and a member of various professional organizations and study clubs including the American Dental Association, the American Association of Orthodontics (AAO), and the Seattle Study Club. Because of his professional interest in current orthodontic techniques, he attends various continuing education courses across the country. Dr. Hoxie is a member of the Children's Hospital Cleft Palate Team and he lectures to the public. He is also active in his church. In his spare time, he enjoys snowboarding, physical fitness training, coaching football and lacrosse, volunteering, and spending time with his wife and two sons. Dr. Hoxie is committed to excellence in orthodontics and continuously strives to provide superior service and patient care.