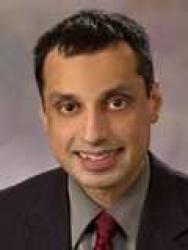 Saiyid Jafar Hasan, MD
Physician
(952) 832-8100
Specialties: Ophthalmology, Pediatric
Fluent Languages: Hindi | Spanish | Urdu
Professional History
Board Certification
Ophthalmology - American Board of Ophthalmology

Medical Education
MD - University of Kentucky College of Medicine
Lexington, KY
2000

Residency/Fellowship
Residency - University of Kentucky Medical Center
Lexington, KY

Fellowship - Baylor College of Medicine
Houston, TX

Contact Information
Primary Location:
Edina Eye Physicians & Surgeons
7450 France Ave S STE 100
Edina, MN 55435
(952) 832-8100

Secondary Location(s):
Edina Eye Physicians & Surgeons
14050 Nicollet Ave S STE 101
Burnsville, MN 55337
(952) 832-8110

Edina Eye Physicians & Surgeons
7907 Powers BLVD
Chanhassen, MN 55317
(952) 906-7826

Edina Eye Physicians & Surgeons
4201 Dean Lakes Blvd
Shakopee, MN 55379
(952) 832-8110

Personal Biography
Dr. Hasan is a fellowship trained pediatric ophthalmologist with expertise in the medical and surgical care of eye diseases in children. Dr. Hasan specializes in strabismus (eye muscle misalignment), amblyopia (commonly called lazy eye), tear duct obstruction, and other pediatric conditions. He also performs strabismus surgery on adults with eye muscle problems. He sees children and adults for routine eye examinations as well. Dr. Hasan received his medical degree from the University of Kentucky College of Medicine graduation with honors. He completed his internship and his ophthalmology residency at the University of Kentucky. Dr. Hasan then received specialty training in pediatric ophthalmology and strabismus at Baylor College of Medicine - Texas Children's Hospital, which is consistently ranked as one of the top pediatric hospitals in the country. Dr. Hasan has authored several articles concerning pediatric ophthalmology and strabismus. He has lectured extensively to primary care doctors, optometrists, and other ophthalmologists. Dr. Hasan volunteers and runs a free community eye clinic. Dr. Hasan is board-certified in Ophthalmology.