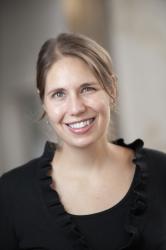 Jennifer Rose Halverson, MD
Physician
(612) 813-6843
Specialties: Emergency Medicine, Pediatric
Professional History
Board Certification
Emergency Medicine, Pediatric - American Board of Pediatrics

Pediatrics - American Board of Pediatrics

Medical Education
MD - University of Minnesota Medical School
Minneapolis, MN
2004

Residency/Fellowship
Residency - University of Minnesota Medical Center
Minneapolis, MN
2007

Fellowship - University of Minnesota Medical Center
Minneapolis, MN

Contact Information
Primary Location:
Childrens Minnesota Emergency Medicine
2525 Chicago AVE S STE 32-1488
Minneapolis, MN 55404
(612) 813-6843

Secondary Location(s):
Childrens Minnesota Emergency Medicine
345 N Smith Ave STE 70-504
St Paul, MN 55102
(651) 220-6914

Personal Biography
I completed my fellowship training in pediatric emergency medicine in 2011, and have been a pediatric emergency medicine physician at Children's since then. I also have a Certificate of Knowledge in Clinical Tropical Medicine and Travelers' Health. In addition to my work at Children's, I spend considerable time working in Haiti. My professional interests include medical education, immigrant and refugee health, tropical medicine, and emergency care of returned travelers.