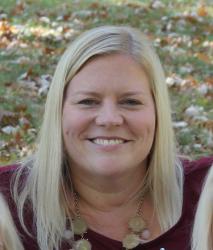 Nicole L. VanLangendon, APRN CNP
Nurse Practitioner - Neonatal
(952) 442-2191
Specialties: Neonatology
Professional History
Board Certification
National Certification Corporation

Professional Education
MSN - University of Texas Medical Branch at Galveston
Galveston
2006

Contact Information
Primary Location:
Ridgeview Medical Center
Neonatal Care Unit
500 S Maple ST
Waconia, MN 55387
(952) 442-2191

Secondary Location(s):
Childrens Minnesota Neonatal Medicine
345 N Smith AVE STE 70-505
St Paul, MN 55102
(651) 220-6210

Personal Biography
Nicole is a Neonatal Nurse Practitioner at Children's Hospitals and Clinics of Minnesota. She attended the University of Wisconsin -Madison for her undergraduate nursing degree & the University of Texas Medical Branch for her graduate degree. Prior to working as an NNP, Nicole worked as a NICU Staff nurse for 4 Years and as an Neonatal Clinical Nurse educator. She has been with Children's of Minnesota since 2008. Nicole is married and has two young children.