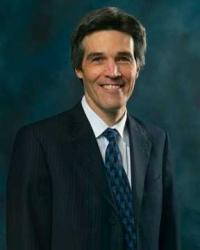 Eric Richard Nelson, MD
Physician
(952) 925-4161
Specialties: Ophthalmology
Professional History
Medical Education
MD - University of Iowa Roy J and Lucille A Carver College of Medicine
Iowa City, IA
1985

Residency/Fellowship
Residency - University of California Los Angeles David Geffen School of Medicine
Los Angeles, CA

Fellowship - University of California Los Angeles David Geffen School of Medicine
Los Angeles, CA

Contact Information
Primary Location:
Minnesota Ophthalmic Plastic Surgery Specialists
6405 France AVE S
Suite W460
Edina, MN 55435
(952) 925-4161

Secondary Location(s):
North Suburban Eye Clinic
3960 Coon Rapids BLVD
Suite 314
Coon Rapids, MN 55433
(763)421-7420

Personal Biography
Dr. Eric Nelson is a board-certified ophthalmologist and oculoplastic surgeon. His specialty is plastic surgery of the eyes and lacrimal system. He received his medical degree from the University of Iowa college of Medicine in 1985, interned at the University of Southern California Medical Center Los Angeles County, and completed his residency in ophthalmology at the Jules Stein Eye Institute in California. He completed his oculoplastics fellowship training under Henry L. Baylis, M.D. at University of California, Los Angeles. Dr. Nelson is a member of the American Academy of Ophthalmic Plastic Surgeons, the Minnesota Academy of Ophthalmology, the Minnesota Medical Association and the American Academy of Ophthalmology. He is an Associate Professor at the University of Minnesota. Dr. Nelson founded Minnesota Ophthalmic Plastic Surgery in 1990 and has been in private practice in Edina over 25 years.