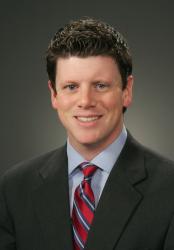 Andrew Graham Pearson, DDS
Oral Surgeon
(952) 835-5003
Specialties: Oral and Maxillofacial Surgery | Dentistry, Oral and Maxillofacial Surgery | Surgery, Oral and Maxillofacial
Professional History
Board Certification
Oral and Maxillofacial Surgery - American Board of Oral and Maxillofacial Surgery

Medical Education
DDS - University of Minnesota School of Dentistry
Minneapolis, MN
2006

Residency/Fellowship
Residency - University of Minnesota School of Dentistry
Minneapolis, MN
2010

Contact Information
Primary Location:
Oral Maxillofacial Surgical Consultants
7373 France AVE S
Suite 602
Edina, MN 55435
(952) 835-5003

Secondary Location(s):
Oral Maxillofacial Surgical Consultants
14040 Nicollet AVE S
Suite 305
Burnsville, MN 55337
(952) 435-4150

Oral Maxillofacial Surgical Consultants
7770 Dell RD
Suite 100
Chanhassen, MN 55317
(952) 975-0605

Oral Maxillofacial Surgical Consultants
250 Central AVE N
Suite 126
Wayzata, MN 55391
(952) 475-2266

Personal Biography
Dr. Pearson earned both his D.D.S. degree and Oral & Maxillofacial Surgery certificate from the University of Minnesota School of Dentistry. After completing dental school in 2006, Dr. Pearson began his four-year Oral and Maxillofacial Surgery program. Upon completion of residency in 2010, he joined Oral and Maxillofacial Surgical Consultants. Prior to professional education, Dr. Pearson received his B.A. in Biology at the University of St. Thomas. Originally from the nearby suburb of Prior Lake, Dr. Pearson currently lives in Minnetonka with his wife, daughter, and son. Dr. Pearson is a board certified oral & maxillofacial surgeon who enjoys all aspects and scope of the specialty. His special interests included orthognathic surgery, implant reconstruction, pathology, and the treatment of temporomandibular joint disorders. Outside of the clinic and hospital, he is dedicated to pursing continuing education, lecturing, instruction of CPR, and participation in numerous study clubs. In his spare time, he enjoys downhill skiing, golf, and flying.