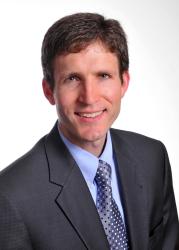 Michael Scott Floyd, MD
Physician
(651) 702-5868
Specialties: Ophthalmology, Pediatric
Professional History
Board Certification
American Board of Ophthalmology

Medical Education
MD - George Washington University School of Medicine and Health Sciences
Washington
2006

Residency/Fellowship
Residency - University of Kansas Medical Center
Kansas City

Fellowship - University of Iowa Hospitals and Clinics
Iowa City

Contact Information
Primary Location:
HealthPartners Woodbury Eye Clinic
8325 Seasons PKWY
Suite 103
Woodbury, MN 55125
(651) 702-5868

Secondary Location(s):
HealthPartners Bloomington Clinic
8600 Nicollet AVE S
Bloomington, MN 55420
(952) 541-2800

HealthPartners Specialty Center
401 Phalen BLVD
Mail Stop 411041
St Paul, MN 55130
(651) 254-7500

Personal Biography
Dr. Michael Floyd is a pediatric ophthalmologist and provides reinopathy of prematurity screenings and ophthalmologic consultations at St. Paul Children's Hospital. He also provides outpatient care in St. Paul, Woodbury, and Bloomington. He completed a master's degree in public health and medical school at George Washington University, his residency at Kansas University and his fellowship at the University of Iowa. His areas of interest include refractive error, blocked tear ducts, strabismus, glaucoma, cataracts, amyblyopia, uveitis, retionpathy of prematurity, and adult strabismus. His is the father of 3 boys and loves working with children.