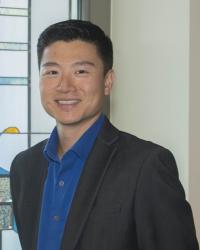 Walter H. Truong, MD
Physician
(651) 578-5197
Specialties: Orthopedic Surgery, Pediatric | Trauma Services | Surgery, Orthopedic Pediatric
Fluent Languages: Vietnamese
Professional History
Board Certification
American Board of Orthopaedic Surgery

Medical Education
MD - Ohio State University College of Medicine
Columbus
2005

Residency
Residency - University of Minnesota Medical Center
Minneapolis

Fellowship - University of Toronto/Hospital for Sick Children
Toronto

Contact Information
Primary Location:
Gillette Childrens Specialty Healthcare
Pediatric Orthopedics
200 E University AVE
St Paul, MN 55101
(651) 578-5197

Secondary Location(s):
Childrens Minnesota Orthopedic
2530 Chicago AVE S STE G070
Minneapolis, MN 55404
(651) 220-5700

Personal Biography
Walter Truong, MD. attended medical school at Ohio State University before completing his residency in Orthopaedic Surgery at the University of Minnesota. He spent his fellowship year at the Hospital for Sick Children in Toronto where he obtained a Certificate from the University of Toronto in Pediatric Orthopaedic Surgery. Walter is well trained in many aspects of pediatric orthopaedics and has a passion for treating children with scoliosis, cerebral palsy and various hip pathologies. He also enjoys returning children to optimal health and function after orthopaedic trauma. Walter is married and has a young son. When he is not working or with his family, you can find him either on the basketball court or the golf course. Wherever he is, you will generally find him wearing a smile.