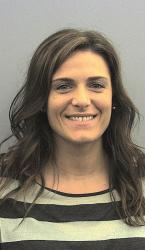 Alaina M. Laine, APRN CNP
Nurse Practitioner - Pediatric
(651) 325-2307
Specialties: Neurosurgery, Pediatric
Professional History
Board Certification
Pediatric Nursing Certification Board

Professional Education
MSN - St Catherine University
St Paul
2011

Contact Information
Primary Location:
Gillette Childrens Specialty Healthcare
Neurology
200 E University AVE
St Paul, MN 55101
(651) 325-2307

Personal Biography
Alaina Laine, RN CNP, is a pediatric nurse practitioner at Gillette Children's Specialty Healthcare specializing in neurosurgery. She attended school at the University of Minnesota and received her Bachelor's of Science in Nursing. She attended St Catherine University where she received her Master's of Arts in Nursing with a certification as a Pediatric Nurse Practitioner. Prior to her position as a pediatric nurse practitioner, she worked in the Pediatric Intensive Care Unit at Gillette caring for neurosurgical, neurologic, orthopedic, and traumatic patients. Alaina is newly married and has a strong passion for special care needs children.