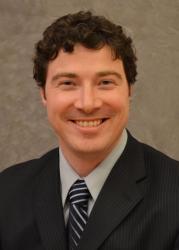 Daniel Martin Fallon, DDS
Dentist
(952) 831-4400
Specialties: Dentistry, Pediatric
Professional History
Medical Education
DDS - University of Minnesota School of Dentistry
Minneapolis, MN
2009

Residency/Fellowship
Residency - University of Minnesota School of Dentistry
Minneapolis, MN

Contact Information
Primary Location:
Dentistry for Children and Adolescents
7373 France AVE S
Suite 402
Edina, MN 55435
(952) 831-4400

Secondary Location(s):
Childrens Minnesota Craniofacial Center
2530 Chicago AVE S STE 450
Minneapolis, MN 55404
(612) 813-6888

Personal Biography
Dan Fallon, DDS completed his undergraduate studies at the University of Minnesota Duluth. He trained at the University of Minnesota School of Dentistry graduating in 2009. He practiced public health dentistry before returning to the U of MN to specialize in Pediatric Dentistry. While in his specialty training Dr. Fallon conducted research on novel caries detection systems involving quantitative light-induced fluorescence. Currently Dr. Fallon is in private practice with Dentistry for children and adolescents. The group has locations in Minnetonka, Edina and Burnsville. Dr. Fallon is a member of the American Dental Association and the American Academy of Pediatric Dentistry. His professional interests have been providing dental treatment to medical compromised children and prevention of dental disease. He enjoys reading, watching movies and boating with his wife and daughter.