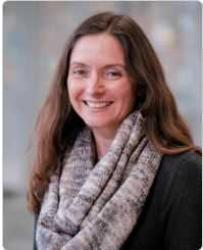 Heather Whitney Sesma, LP PhD
Psychologist
(651) 220-6720
Specialties: Neuropsychology
Professional History
Professional Education
MA - University of Minnesota Medical Center
Minneapolis, MN
2003

PhD - University of Minnesota Medical Center
Minneapolis, MN
2005

Residency/Fellowship
Residency - John Hopkins Hospital Office of Graduate Medical Education
Baltimore, MD
2007

Contact Information
Primary Location:
Childrens Minnesota Psychological Services
360 Sherman ST STE 200
St Paul, MN 55102
(651) 220-6720

Secondary Location(s):
Childrens Minnesota Concussion Clinic
345 N Smith AVE
St Paul, MN 55102
(651) 220-5230

Personal Biography
Dr. Heather Whitney Sesma earned her Ph.D. in developmental psychopathology and clinical science from the University of Minnesota -- Twin Cities in 2005. She completed her predoctoral internship and postdoctoral fellowship at Kennedy Krieger Institute/Johns Hopkins University School of Medicine. Her internship included rotations in pediatric neuropsychology and pediatric psychology. During her postdoctoral fellowship, she specialized in clinical neuropsychology with an emphasis on neurorehabilitation. Dr. Sesma joined the faculty of the University of Minnesota Medical School in the Department of Pediatrics, Division of Pediatric Clinical Neuroscience in 2007 and saw patients at the University of Minnesota Pediatric Specialty Care Clinic. She joined the Children's Minnesota Pediatric Neuropsychology staff in 2013. Her neuropsychology practice includes children and adolescents with a wide range of presenting conditions such as pre- or perinatal brain injuries (e.g., prematurity, stroke, alcohol exposure), head trauma, epilepsy, craniofacial syndromes, and neurodevelopmental disorders such as autism spectrum disorder. Her research interests focus on how brain injury impacts cognitive skills such as attention and executive function (higher order skills that support setting and working toward goals).