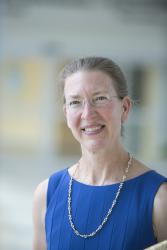 Tanya Lynn Halvorsen, MD PhD
Physician
(651) 220-6624
Specialties: Endocrinology, Pediatric
Professional History
Medical Education
MD - University of California San Diego Medical Center
San Diego, CA
2001

PhD - University of California San Diego School of Medicine
La Jolla, CA
2001

Residency/Fellowship
Residency - University of Minnesota Medical School
Minneapolis, MN

Fellowship - University of Minnesota Medical Center
Minneapolis, MN

Contact Information
Primary Location:
Childrens Minnesota Diabetes Endocrine
347 N Smith AVE STE 404
St Paul, MN 55102
(651)220-6624

Personal Biography
I see a broad range of interests in endocrine disorders affecting growth, puberty, thyroid, pituitary function, adrenal function and bone mineralization. I also treat all types of pediatric diabetes. I also enjoy seeing patients in the velocardiofacial (VCF) clinic to evaluate and treat endocrine manifestations of Digeorge syndrome. Outside of my professional life, I enjoy spending time with my two children, biking, hiking, traveling and Scottish country dancing!