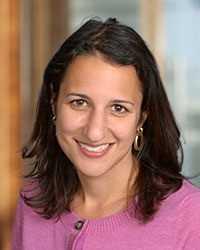 Erika Levy Wexler, MD
Physician
(612) 879-1500
Specialties: Neurology, Pediatric
Professional History
Board Certification
Neurology, Pediatric - American Board of Psychiatry and Neurology

Medical Education
MD - University of Rochester School of Medicine and Dentistry
Rochester, NY
2009

Residency/Fellowship
Residency - University of Rochester School of Medicine and Dentistry
Rochester, NY

Residency - University of Rochester School of Medicine and Dentistry
Rochester, NY

Fellowship - University of Rochester School of Medicine and Dentistry
Rochester, NY

Contact Information
Primary Location:
Noran Neurological Clinic
2828 Chicago Ave S STE 200
Minneapolis, MN 55407
(612) 879-1500

Secondary Location(s):
Noran Neurological Clinic
16372 Kenrick Ave STE 100
Lakeville, MN 55044
(612) 879-1540

Children's Minnesota Stroke Clinic
347 N Smith Ave STE 302
St Paul, MN 55102
(651)220-6705

Personal Biography
Erika Wexler is a Pediatric Neurologist with the Noran Neurological Clinic. She attended medical school at the University of Rochester School of Medicine and completed her training in both Pediatrics and Child Neurology at the university of Rochester Medical Center. She practices general Child Neurology but her special interests are in tics/Tourette Syndrome, pediatric stroke, seizures, and headaches. Her hobbies include playing the piano and spending time with her family.