When you think of the emergency department, you usually think of…emergencies. And our emergency departments care for more pediatric emergency and trauma patients than any other health care system in our region. We are proud to have the area's only Level I pediatric trauma center in a hospital dedicated only to kids.
But our teams are are also known for our research. We perform our own studies to make our emergency care better and share that knowledge through publications. We perform safe clinical trials to see how much better new treatments can be. And we work together with other top hospitals and universities to perform large collaborative studies.
We are part of important research networks, including the Pediatric Emergency Medicine Collaborative Research Committee and Pediatric Emergency Research Network. We regularly work with institutions such as Boston Children's, the University of Minnesota, and Alberta Children's.
With our focus on diversity, equity, and inclusion, many of our studies are geared toward improving access and outcomes for all children and families who seek medical care at Children's Minnesota.
If you or your child is eligible, you could be part of one of these ongoing studies.
Our focus areas
Our major research areas include:
Diabetic emergencies
Appendicitis
Concussion
Trauma
Point-of-care ("bedside") ultrasound
How to identify new predictors of illness
Resource utilization
Other areas of emergency care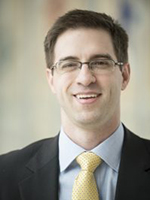 Kelly Bergmann, DO grew up in Minnesota and attended medical school at Midwestern University Chicago College of Osteopathic Medicine. He returned to Minnesota for his residency training in Pediatrics at the University of Minnesota, which included additional certification in global health. He completed a fellowship in Pediatric Emergency Medicine at Children's Minnesota, and an Emergency Ultrasound fellowship at Hennepin County Medical Center. Outside of medicine, Dr. Bergmann enjoys biking, camping, and just spending time with his three children and wife, who practices as a pediatrician in Richfield.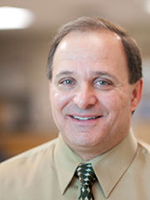 Robert Sicoli, MD is the medical director of the Children's Minneapolis and St Paul emergency departments. He attended medical school at the State University of NY – Buffalo School of Medicine and completed his pediatrics residency at Rainbow Babies and Children's Hospital, University Hospitals of Cleveland. Rob completed a fellowship in pediatric emergency medicine at Children's Hospital of Wisconsin and joined Children's Minnesota in 1993. Under his leadership, Children's has become a Level I Pediatric Trauma Center, three satellite ED services have been added, the ED Tele-medicine program was started, and the Children's Critical Care Transport program was established. He is married and has two adult-aged children. Each summer, he leads a 15- to 20-member team on a medical mission trip to Zambia, and he and his wife provide medical direction to a summer camp in northern Minnesota for adults with autism and cognitive disabilities.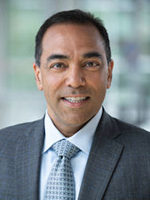 Anupam Kharbanda, MD is clinical vice-president, chief of critical care services, as well as a pediatric emergency physician. He oversees the cardiac and mother-baby service lines. Anupam attended medical school at the University of Iowa and completed his residency in pediatrics and served as Chief Resident at Columbia University. Anupam completed a fellowship in Pediatric Emergency Medicine at Boston Children's Hospital, Harvard Medical School and was an attending physician at Columbia University for five years before relocating to Minneapolis in 2010. Dr. Kharbanda has published numerous articles on pediatric appendicitis and developed a clinical score for appendicitis called pARC. He is nationally recognized for his work on clinical pathways for managing children in the emergency department. He has written textbook chapters on abdominal pain, pediatric appendicitis, and pediatric trauma. Anupam is married and has two children in high school.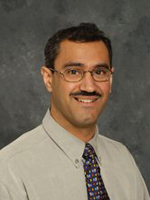 Manu Madhok, MPH, MD joined the Emergency Department at Children's Minnesota as Staff Physician in 2002. He was the director of the Pediatric Emergency Medicine Fellowship for 10 years. Dr. Madhok attended medical school at the prestigious All India Institute of Medical Sciences in New Delhi, India. He completed residency in Pediatrics at Dupont Hospital for Children, Thomas Jefferson University in Philadelphia, PA. He did fellowship in Pediatric Emergency Medicine and Toxicology at Cardinal Glennon Children's Hospital, St. Louis University. He also completed a Master's in Public Health at St. Louis University. He has presented at national and local meetings and has many publications. His research focus has been in pain management, quality improvement, toxicology, simulation, procedural training, and medical education. He is also Adjunct Clinical Professor of Pediatrics at the University of Minnesota.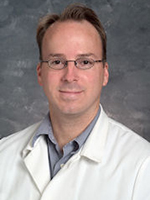 Henry Ortega, MD attended medical school at Oregon Health Sciences University. He completed a residency in Pediatrics at the University of Wisconsin and a fellowship in Emergency Medicine at Columbus Children's Hospital (now Nationwide). He is interested in injury prevention and conducts trauma research at Children's MN. His research has resulted in several publications. He also is involved in the pediatric emergency medicine fellowship program and enjoys teaching. In his spare time, Dr Ortega enjoys spending time with his wife and two children, fly fishing, and running around the lakes in Minneapolis.
Shea Lammers, MS
Biostatistician I
Shea's area of specialty encompasses early childhood development and parenting best practices. She obtained her Master's degree in Developmental Science while working in the Infant Cognitive Development Lab and as an Extension Associate. Her research skills include study development, data collection, data analysis (quantitative and qualitative), and various research dissemination techniques. Her favorite hobbies involve spending quality time with family and friends outdoors, such as traveling, hiking, camping, and gardening.
Angela Bornhoft, BS, CD(DONA), BRMTM Pro
Research Assistant
I have been working in pediatric research since college when I worked in a pediatric malaria lab and a perinatology clinic before graduating and coming to Children's Minnesota. My main research interest is in obstetrics. Outside of work, I am many things: a doula, wife, mother, student, and runner.
Julia Kancans, BS
Research Assistant
Julia graduated from the University of Minnesota-Twin Cities with a BA in Individualized Studies with concentration areas in Statistics, Public Health, and Life Sciences, with a minor in German. Throughout her studies she developed a passion for biostatistics and the social determinants of health which led to her role as a research assistant. In her free time she likes to read and play with the family's dog.
Nicole Oblon, BS
Research Assistant
Nicole graduated from the University of Minnesota-Twin Cities (UMN) with a BS in Genetics, Cell Biology, and Development with minors in Microbiology and Public Health. She is currently pursuing a Master's of Public Health at UMN in Environmental Health with a concentration in Infectious Disease. Her areas of interest include infectious diseases, maternal and child health, health equity, and the impacts of climate change on health. In her free time she enjoys hiking, watching KU basketball, baking, and visiting restaurants/ coffee shops.


Emily Johnson, BS
Research Assistant
Emily graduated from the University of Wisconsin-Madison with a BS in Genetics and Genomics with emphasis in Anthropology and minors in Leadership and Global Public Health. Her areas of interest are maternal and infant health, high risk pregnancies, and health equity and access for Indigenous and rural populations. Outside of work, she enjoys traveling, knitting/crocheting, running, yoga, reading, and paddle boarding with her dog.


Christiana Flomo, BS
Research Assistant
Christiana Graduated from St. Cloud State University with a BS in Community Health with a minor in Human Relations. She is looking forward to starting her Masters in Regulatory Affairs and Services. Her areas of interest include pharmaceutical development, manufacturing, and medical devices. In her free time she enjoys cycling, swimming, traveling, visiting new restaurants, and spending time with family/friends.
Katie DeWitt, BA
Research Assistant
Katie graduated from the University of Minnesota-Twin Cities with a BA in Psychology and a minor in Integrative Neuroscience. She is set to begin her Master of Public Health, specializing in Maternal and Child Health, in fall 2022 at UMN. Her areas of interest include pediatric oncology, developmental neuroscience, and research methodology. Outside of work, she enjoys yoga, hiking, reading, and playing with her pets (including her sassy chinchilla Chester).


Talia Williams, BA
Research Assistant
Talia graduated from Carleton College with a BA in Biology and a minor in Biochemistry. Her areas of interest are holistic care, patient quality of life, and maternal and infant health. In her free time she enjoys cooking, baking, reading, weight lifting, and spending time with family and friends.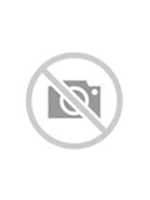 Ling Zhong, PhD
Clinical Research Manager
Ling grew up in Michigan and obtained her Ph.D. in Cell Biology, Neurobiology, and Anatomy from the Medical College of Wisconsin in Milwaukee, Wisconsin. She worked as a clinical research compliance specialist at the UW-Madison Carbone Cancer Center before her role as a Quality Improvement Advisor at UW Health in Madison, Wisconsin. Ling is a member of the Society of Clinical Research Associates (SoCRA).  She is passionate about improving patient care through scientific advancement and diversity, equity, and inclusion efforts in clinical research. Outside of work, Ling enjoys hiking, swimming, traveling, reading, and spending time with her husband and two boys.