Genetics & Metabolism and Pharmacogenomics Research Programs
Children's Minnesota is a leader in treating children with genetic and metabolic disorders. But we don't just care for our patients—we also study how to make our treatments better.
We perform our own research right here at Children's, and we publish the results so the whole medical community can benefit. Our Genetics and Metabolism team works to identify patients with genetic disorders and to find effective genetically targeted therapies. The Pharmacogenomics team at Children's Minnesota evaluates patients who do not respond or may have adverse side effects to medications. We identify genetic changes that impact how children respond to medications in order to use them more safely and effectively.
We perform safe clinical trials to see how much better new treatments can be.
We also work together with other top hospitals and universities to perform large collaborative studies. Our current projects involve many of the world's leading research institutions and networks, including the Sanford Children's Genomic Medicine Consortium, a group of 10 pediatric-focused health systems dedicated to using genetics and genomics to improve healthcare for children and adolescents.
If you or your child is eligible, you could be part of one of these ongoing studies.
Principal investigator: David Gregornik, PharmD
Principal investigator: David Gregornik, PharmD
Principal investigator: David Gregornik, PharmD
Studies we have published recently in medical journals
Gregornik D, Salyakina D, Brown M, Roiko S, Ramos K. Pediatric pharmacogenomics: challenges and opportunities: on behalf of the Sanford Children's Genomic Medicine Consortium. Pharmacogenomics J. 2021 Feb;21(1):8-19. doi: 10.1038/s41397-020-00181-w. Epub 2020 Aug 26. PMID: 32843689; PMCID: PMC7840501.
Wake DT, Bell GC, Gregornik DB, Ho TT, Dunnenberger HM. Synthesis of major pharmacogenomics pretest counseling themes: a multisite comparison. Pharmacogenomics. 2021 Feb;22(3):165-176. doi: 10.2217/pgs-2020-0168. Epub 2021 Jan 19. PMID: 33461326.
Brown JT, Gregornik DB, Jorgenson A, Watson D, Roiko SA, Bishop JR. Sertraline dosing trends in children and adolescents stratified by CYP2C19 genotype. Pharmacogenomics. 2022 Mar;23(4):247-253. doi: 10.2217/pgs-2021-0135. Epub 2022 Jan 27. PMID: 35083916.
Ramos KN, Gregornik D, Ramos KS. Pharmacogenomics insights into precision pediatric oncology. Curr Opin Pediatr. 2021 Dec 1;33(6):564-569. doi: 10.1097/MOP.0000000000001065. PMID: 34561358.
Genetics & Metabolism
Understanding the impact of inherited metabolic disorders in infant and child development
Pharmacogenomics
Implementation of clinical pharmacogenomics in cancer and transplantation


Evaluation of pharmacogenomics for selecting medications in patients with major depression, anxiety, autism, and attention-deficit hyperactivity disorders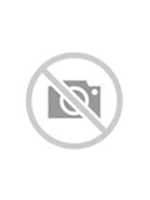 Kat Adriatico
Kat Adriatico came to Minnesota from Illinois to attend the University of Minnesota. She worked in labs studying Type I Diabetes and pancreatic stem cell regeneration and gained a strong background in developmental biology. She graduated with a Bachelor's of Science degree in Genetics, Cell Biology, and Development and transitioned from pre-clinical research in a laboratory to clinical research with the Genetics department at Children's Minnesota. When not at work, Kat enjoys baking new desserts, spending time outside, and hanging out with her pet cat, Tofu.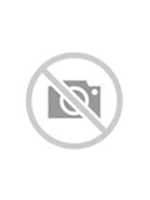 David Gregornik, PharmD
David Gregornik, PharmD, is the Pharmacogenomics Program Director at Children's Minnesota. Dr. Gregornik attended the University of Minnesota College of Pharmacy where he earned his Bachelor of Science in Pharmacy and his PharmD. In 1995 he completed a specialty residency in Pediatric Pharmacotherapy at St. Jude Children's Research Hospital in Memphis TN. For 18 years, Dr. Gregornik was part of the St. Jude Pharmaceutical Department, where he worked to implement a clinical pharmacogenomics program, one of the first in the United States. From 2009-2013 David moved to Memorial-Sloan Kettering Cancer Center where he served as Manager of Pediatric Clinical Pharmacy Programs. In 2016, Dr. Gregornik joined Children's Minnesota, where he has led a team to establish the Clinical Pharmacogenomics service and Specialty Clinic. Dr. Gregornik's research interests include implementation of pharmacogenomics and expanding the evidence for clinical use of pharmacogenomic testing in children and adolescents. In his spare time, David enjoys working in his yard and vegetable garden and riding his bicycle to work as much as possible.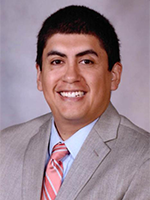 Marcelo P. Vargas, MD
Marcelo P. Vargas, MD, is a clinical and biochemical geneticist and the Medical Director of Genetics and Genomics at Children's MN. He completed his medical education at Rutgers New Jersey Medical School in Newark, NJ and his pediatrics residency at St. Christopher's Hospital for Children in Philadelphia, PA. He then returned to Rutgers New Jersey Medical School for his clinical genetics fellowship. He also finished a clinical biochemical genetics fellowship at Mayo Clinic in Rochester, MN. His primary clinical interests include the genetics of autism spectrum disorders, application of novel genetic technologies to clinical practice, and expansion of clinical genetic services in pediatric medicine.