Neuroscience Research Program
Children's Minnesota is a leader in treating children and teens with brain and nervous system conditions. In addition to caring for our patients, we also study how to make our treatments better and how to advance neuroscience.
Neuroscience focuses on how the nervous system develops, how it's structured and organized, and how it functions. In our research program, we study any condition that gets in the way of healthy brain development or functioning, such as acute conditions like traumatic head injury/concussion, brain tumors, and seizures; hydrocephalus arising from congenital conditions; acute and chronic conditions linking to neurodevelopment and mental health disorders; and the long-term effects of early life adversity.
We develop and conduct research studies right here at Children's and also participate in multi-center networks with other leading research institutions. We share our results through conference presentations and published papers so the whole medical community can benefit. 
If you or your child is eligible, you could be part of one of these ongoing studies.
Principal investigator: Andrea Lampland, MD
Principal investigator: Andrea Lampland, MD
Principal investigator: Andrea Lampland, MD
NeuroOncology

,

where we partner with

many

collaborative research

networks

like the Children's Oncology Group (COG) and

Pacific Pediatric Neuro-Oncology Consortium

(PNOC)

to offer

state-of-the-art

studies

on

new

treatments

,

why

the

tumor

s

develop,

and

how to decrease the side effects from our treatments,

as well as

our own personalized medicine project.



Concussion

, including identifying risk factors for prolonged recovery and evaluating evidence-based improvements to clinical care. We have recently begun testing novel treatments to shorten recovery times and return kids to their usual daily activities as soon as possible. Click

here

to learn more

.




Neurodevelopment, including measuring and improving neurodevelopmental outcomes in children and teens. This research includes multicenter collaborations, such as those with the JPB Toxic Stress Network, to learn more about the effects that early life stressors have on the developing brain.
Mental Health, which includes studies aimed at optimizing the full continuum of care we provide, from acute (emergency) services through outpatient programs. We are working to identify risk factors and measure important outcomes for various mental health conditions, test new treatments to improve the care we deliver, and increase access to appropriate services for those in need.

Neurosurgery, focused on outcomes after brain or spinal trauma and/or surgery, hydrocephalus management, and the use of neuroimaging. We also perform fetal neurosurgery research, including studies on conditions that begin during fetal development, such as myelomeningocele and aqueductal stenosis.


Epilepsy, with a particular emphasis on testing pharmacologic treatments and neurosurgical techniques. In fact, we have helped bring 10 new anti-seizure medications to market in collaboration with the Minnesota Epilepsy Group. Click here to learn more.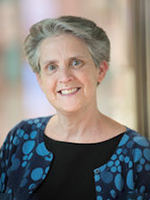 Anne Bendel, MD
Anne Bendel, MD, is a pediatric hematologist/oncologist at Children's Minnesota where she is the director of the Neurooncology Program and the inaugural recipient of the Harper Family Foundation Endowed Chair for Cancer Research and Novel Therapies. She has spent her entire 29-year career at Children's Minnesota. Anne's specialty is pediatric neurooncology. She has a true love for patient care and collaborates with neurosurgery, radiation oncology, neuroradiology, neurology, endocrinology, genetics, rehabilitation therapy, neuropsychology and other disciplines to provide comprehensive care for our neurooncology patients. She also has a strong passion for clinical research and believes research is the only way to continue to advance our knowledge and improve the cure rate in pediatric oncology. Anne actively collaborates with multiple national and international clinical research groups, including the Children's Oncology Group (COG), Pacific Pediatric Neurooncology Consortium (PNOC), St. Jude's, Next Consortium and others, allowing our patients access to multiple clinical trials using novel therapies. Outside of work, Anne enjoys spending time with her husband and their four children traveling, hiking, cooking and dining together.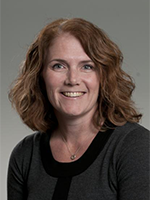 Julie Erickson, PhD, LP
Julie Erickson, PhD, LP earned her degree in clinical psychology at the University of Missouri-Columbia, after she completed her pre-doctoral internship at Boston Children's Hospital. Dr. Erickson completed her post-doctoral Leadership in Education and Adolescent Health fellowship at the University of Minnesota. She has provided outpatient assessment and therapy services to adolescents and their families within the multidisciplinary Adolescent Health Clinic at Children's Minnesota since 2002. Dr. Erickson developed a new clinical program to integrate behavioral health services in primary care clinics at Children's Minnesota, including the nationally recognized HealthySteps program for patients from birth to three years of age. Dr. Erickson is the Clinical Director of the Integrated Behavioral Health program and the recipient of the 2022 Children's Minnesota Professional Staff Quality Award. Dr. Erickson enjoys spending time with her friends and family, including three young adult children. She also loves walking her golden retriever around the Minneapolis lakes.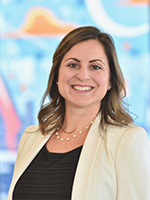 Sara Gonzalez Rodriguez, PhD, LP (she/her)
Sara Gonzalez Rodriguez, PhD, LP (she/her) is a bilingual (Spanish-English) pediatric psychologist at Children's Minnesota. She earned her Bachelor's degree in Psychology from the University of Puerto Rico. She completed her graduate studies in school psychology from the University of Nebraska in Lincoln, NE. She went on to complete her pre-doctoral clinical internship at Texas Child Study Center at Dell Children's Medical Center in Austin, TX. Following her internship, Dr. Gonzalez finished a post-doctoral fellowship in pediatric psychology at the Minnesota Epilepsy Group, PA in St. Paul, MN. Dr. Gonzalez has been with Children's Minnesota since 2019 with a pediatric focus on outpatient therapy in various clinics such as endocrine & diabetes, gender health, and neurology & concussion. Dr. Gonzalez is committed to providing evidence-based treatment for her patients, utilizing cognitive-behavioral therapy, motivational interviewing, behavioral interventions, and integrative medicine approaches. Specific to her research, Dr. Gonzalez has focused on studying the impact of psychological intervention for patients who have sustained a concussion with aims to reduce concussion recovery time, anxious worry surrounding injury, pain, and increase overall well-being. Outside of work, Dr. Gonzalez loves spending time outside with her husband, daughter, and two rescue dogs as well as trying new recipes/restaurants.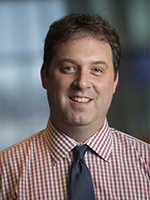 Kyle Halvorson
Dr. Kyle Halvorson, a pediatric neurosurgeon at Children's Minnesota, sees patients at the neurosurgery clinic in both St. Paul and Minneapolis. Along with other specialists as part of a multidisciplinary team, Dr. Halvorson also sees patients as part of the Level 4 pediatric epilepsy center, the cleft and craniofacial program, the Level I pediatric trauma center, and neuro-oncology program. As a father to twin boys, he treats his patients with the same care as he would his own family. At 12-years-old, a child in Dr. Halvorson's family was diagnosed with a brain tumor and treated at Children's Minnesota. The excellent as well as compassionate care she received throughout her illness has always served as Dr. Halvorson's role-model of what a doctor-patient relationship should entail. After sharing in this family experience, Dr. Halvorson understands the emotional, mental, and physical challenges a family goes through when caring for a very sick loved one. Dr. Halvorson considers Children's Minnesota his second home and is deeply passionate about being a positive part of a child's care through the worst times – and the best times. Dr. Halvorson has trained with several of the leaders in pediatric neurosurgery as well as at exemplary neurosurgery programs in the county. He has advanced training in complex spine surgery, though maintains broad neurosurgical interests. Some of these include brain and spinal cord tumors; vascular malformations of the brain and spine; cerebral vascular surgery; minimally invasive spine and pediatric spine surgery with and without instrumentation; congenital anomalies of brain and spine; hydrocephalus, congenital and post hemorrhagic; endoscopic surgery; Chiari malformation; craniosynostosis; epilepsy surgery; stroke; perinatal consultation; traumatic brain and spine surgery; as well as spinal dysraphism.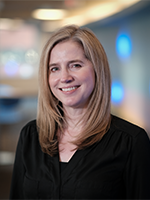 Sarah Jerstad, PhD, LP (she/her)
Sarah Jerstad, PhD, LP (she/her) is the Clinical Director of Psychological Services at Children's Minnesota. She earned her degree in counseling psychology from the University of Minnesota in 2004, followed by a pre-doctoral clinical internship at the Denver Health Medical Center specializing in child and adolescent mental health and pediatric psychology. Following her internship, Dr. Jerstad completed a two-year postdoctoral fellowship at the University of Minnesota in the Division of Pediatrics and Adolescent Health focusing on the treatment of eating disorders, as well as research, advocacy and leadership in adolescent health. She has been with Children's Minnesota since September 2006 with a focus on pediatric psychology and outpatient therapy for children and adolescents. Dr. Jerstad spent over 5 years working with patients and families affected by cancer and blood disorders, and 10 years working with high-risk diabetes patients to help with coping and management of their illness. Dr. Jerstad is also a certified therapist and Within Agency Trainer in Parent Child Interaction Therapy (PCIT). She is also certified in the toddler version of PCIT. Dr. Jerstad runs the postdoctoral fellowship program in pediatric psychology at Children's Minnesota. She has given numerous presentations on topics including psychological aspects of chronic illness, anxiety, depression, substance use disorders, non-suicidal self-injury, disruptive behavior disorders, and psychological effects of Covid-19. She also regularly does media spots for Children's MN on mental health topics. Dr. Jerstad lives in Minneapolis with her husband, and for fun enjoys traveling, seeing live music, and spending time with friends and family.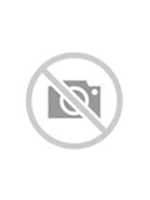 Amy M. Linabery, PhD, MS (she/her)
Amy M. Linabery, Ph.D., MS (she/her) has devoted her career to improving children's health. She completed graduate and postdoctoral epidemiology training at of the University of Minnesota Medical School, Department of Pediatrics and School of Public Health and subsequently served on the faculty of both schools before joining the Children's Minnesota Research Institute in 2016. She currently leads the multidisciplinary Neuroscience Program as a Senior Scientific Investigator to characterize and improve outcomes in pediatric and adolescent patients experiencing insults to brain development, such as those resulting from neurological trauma including mTBI, CNS tumors, congenital and/or neurodevelopmental disorders, early life exposures, and social determinants of health.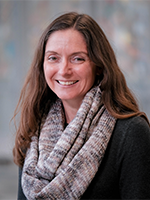 Heather Whitney Sesma, PhD, LP (she/her)
Heather Whitney Sesma, PhD, LP (she/her) earned her doctorate from the University of Minnesota and completed her fellowship at Johns Hopkins University School of Medicine. She enjoys working with patients and families across development from infancy into young adulthood and provides neuropsychological evaluations for children with a wide range of presenting concerns, including neurodevelopmental complications identified in the prenatal or perinatal period such as prematurity, hydrocephalus, and spina bifida as well as acquired injuries such as head trauma. Dr. Sesma also provides evaluations for children with suspected neurodevelopmental disorders such as autism spectrum disorder or attention-deficit/hyperactivity disorder. Her research interests focus on links between brain injury and cognitive skills such as attention, memory, and executive function.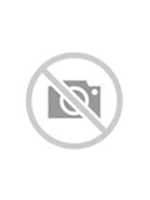 Michael Troy, PhD, LP (he/him)
Michael Troy, PhD, LP (he/him) has been a clinical psychologist and researcher at Children's Minnesota since 1988. Dr. Troy received his undergraduate degree from Lawrence University, and his Ph.D. in Clinical Psychology from the University of Minnesota. His clinical interests in the field of developmental psychopathology include diagnostic classification, therapeutic assessment, and psychological assessment of adolescents at risk for major psychopathology. His research interests center on risk and resilience in in early childhood development, including the developmental sequelae of early life adversity. He is co-author of the books, Disorders of Childhood: Development and Psychopathology (4th Ed.) and Child Development: A Practitioner's Guide (4th Ed.).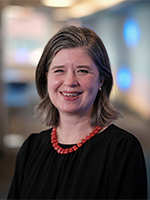 Rebecca Vaurio, PhD, LP (she/her)
Rebecca Vaurio, PhD, LP (she/her) completed her Ph.D. at the University of Texas at Austin, with internship at the Minneapolis VA Hospital and Postdoctoral Fellowship in Neuropsychology at the University of Minnesota. She worked at the Kennedy Krieger Institute in Baltimore, Maryland, with a joint appointment as assistant professor at Johns Hopkins School of Medicine for 10 years and in her work there headed the Genetics Clinic in the Department of Neuropsychology and worked at the Center for Autism and Related Disorders. She came to Children's Minnesota in 2016, stepping into the role of Director of Neurodevelopmental Services in 2022. Dr. Vaurio is a neuropsychologist who loves working with children, adolescents and young adults with a wide variety of medical and neurodevelopmental conditions. In addition, she performs research at Children's, including a project investigating the impact of the COVID-19 pandemic and distance learning on children with mental health and developmental conditions and is currently the primary investigator on a project evaluating the effectiveness of a parent intervention to support the cognitive development of children at higher risk for adverse developmental outcomes. Outside of work, she enjoys spending time with her husband, two children and dog exploring interesting places in Minnesota and beyond.