Physical Medicine & Rehabilitation Research
In Physical Medicine and Rehabilitation, we are experts in helping kids improve function, development, and quality of life. But we don't just care for our patients—we also study how to make rehabilitation better.
We conduct our own research and publish the results so the whole medical community can benefit. We also work together with other top hospitals and universities to perform collaborative studies. We are part of important networks including the American Physical Therapy Association, American Congress of Rehabilitation Medicine, National Pediatric Cardiology Quality Improvement Collaborative, Cardiac Neurodevelopmental Outcomes Collaborative, and the Children's Oncology Group.
Plus, some of our studies have gained national attention! We are well known for our research on improving physical function in children undergoing treatment for cancer.
If you or your child is eligible, you could be part of one of these ongoing studies.
Balance and Postural Control in Pediatric Cancer Survivors
Principal investigator: Laura Gilchrist
Assessing Motor Fatigue in Pediatric Oncology Patients
Principal investigator: Laura Gilchrist
The Relationship of  Demographics and Social Determinants of Health in a Child's Rehabilitation Journey
Principal investigator: Lynn Tanner
Measuring Chemotherapy-Induced Neuropathy in Young Children Aged 1-4 Years
Principal investigator: Laura Gilchrist
Infant Modified Constraint Induced Movement Therapy Paired with Neuromuscular Electrical Stimulation: A Case Series
Principal investigator: Kathryn Grinde
Ongoing focus areas
Our major research areas include:
Racial and social inequities in pediatric rehabilitation
Treatment of idiopathic toe walking
Orthotics
Constraint-induced movement therapy

 

Feeding and tube weaning in children with congenital heart disease

Cancer Rehabilitation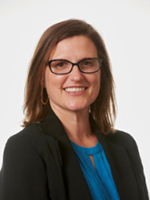 Scientific Director: Lynn Tanner, PT
Lynn Tanner is the Scientific Director of Physical Medicine and Rehabilitation and a Rehabilitation Clinical Specialist in Oncology. She has worked as a physical therapist for 20 years at Children's focusing on improving the lives of children and teens with cancer so they can play tag at recess, play for their favorite sports team, or hike through the woods. Through research, the team is learning how chemotherapy affects the nerves and function of a child, how rehabilitation techniques like strengthening, balance training, and ankle braces may help a child recover, and how hospitals can deliver services to every child who needs them. When not at work, she enjoys finding new adventures with her family and friends in the mountains, near the ocean, in the backyard, or around the dinner table.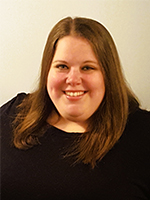 Christine Hajduk, Clinical Research Associate
Christine (she/her) began her career at Children's MN in 2007 helping families obtain insurance prior authorization for rehabilitation services. In 2015, she began her work with various research studies. In her time outside of Children's, she is an American Sign Language Interpreter and enjoys spending time with family and friends whenever possible.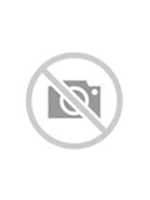 Becki Derrick-Schmitt
Becki Derrick-Schmitt is a Speech-Language Pathologist and the Feeding and Swallowing Clinical Specialist at Children's Minnesota. She has been with Children's for 13 years. She has experience treating children with various communication disorders and is especially focused on pediatric feeding and swallowing. The premature birth of her first child who experienced significant medical challenges, including feeding and swallowing difficulties, in addition to her ongoing interest in learning, inspired her to participate in research and continuous quality improvement within pediatric feeding and swallowing.  She provides clinical leadership for the feeding and swallowing programs at Children's Minnesota. Becki is passionate about learning, research, and program development and enjoys collaborating with families and medical teams to ensure the best outcomes. Outside of work, Becki enjoys running, camping, and spending time at the cabin with her two children and husband.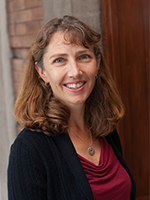 Laura Gilchrist, PT, PhD
Laura Gilchrist is a Clinical Research Scientist with the Cancer and Blood Disorders Program who focuses on investigating nerve damage from chemotherapy and its impact on function. Her goal is to allow children undergoing cancer treatment to return to the activities they enjoy and lead active, healthy lives. In addition to working at Children's MN, Dr. Gilchrist is the Endowed Chair of Health Education and Research at St. Catherine University. In her free time, she enjoys gardening, walking her dogs, and playing soccer.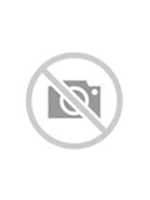 Kathy Grinde, PT
Kathy Grinde is a Rehab Clinical Specialist for Constraint and Bimanual Therapy in the Physical Medicine and Rehabilitation Department. She has over 30 years of experience in pediatric physical therapy, nearly half of which has focused on providing specialized therapy for children with one-sided weakness. Her research has helped provide information on how children respond to repeat episodes of constraint therapy as well as how early this therapy can be provided to infants or toddlers. In her free time, she enjoys walking her dog, gardening, outdoor adventures, soccer, and spending time with her family.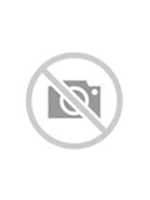 Jenny Henrickson, PT, DPT, PCS
Jenny Henrickson serves as manager for the Physical Medicine & Rehabilitation Services Department. She supports our Rehab Clinical Specialists in building research-driven rehab programs to bring state-of-the-art therapies to our patients and families. Jenny received her Doctor of Physical Therapy degree from the Mayo School of Health Sciences. She is a board-certified pediatric clinical specialist in pediatric physical therapy. In her free time, Jenny enjoys traveling and exploring the outdoors with her husband and their golden retriever, Abby.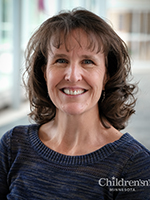 Nancy Slater, OTR/L, CLC, NTMTC
Nancy Slater is a Rehab Clinical Specialist for cardiovascular care in the Physical Medicine and Rehabilitation Department. Her primary focus is improving the developmental outcomes and quality of life for patients and families with congenital heart disease. She attended the program in occupational therapy at the University of Minnesota and has been with Children's MN for over 25 years. She has provided pediatric occupational therapy services in the inpatient and outpatient settings for many different patient populations. Ms. Slater enjoys spending time with her husband and two young adult children, doing anything outdoors in Minnesota from camping and kayaking in the summer to cross-country skiing with her dog in the winter.