Children's Minnesota's cardiovascular program treats the most pediatric cardiology patients in Minnesota and our outcomes are some of the best in the country. To make sure that our care continues to be the best it can be and to continue improving, we also perform medical research.
Our Cardiovascular Research Program studies congenital heart disease in children. Families come to us for care from throughout the upper Midwest and around the country. We publish the results of our research so the whole medical community can benefit. Our investigators publish around 40 scientific papers annually, many of them in high-impact journals.
We also work together with other top hospitals and universities to perform large collaborative studies. Our current projects involve many of the world's leading research institutions, such as St. Jude Children's Hospital, the Mayo Clinic, and the Hospital for Sick Children.
If you or your child is eligible, you could be part of one of these ongoing studies:
Principal investigator: David Overman, MD
Principal investigator: Alberto Orioles, MD
Principal investigator: David Overman, MD
Principal investigator: Alberto Orioles, MD
Ongoing focus areas
We are participating in many research projects on heart problems in children right now. Because many of our patients require heart surgery, we are also studying ways to limit bleeding and clotting complications after an operation.
Cardiovascular surgery  
Hypoplastic left ventricular syndrome 
Heart failure and transplants 
Fetal cardiology
Arrhythmia
Dyslipidemia (high cholesterol levels)
Diagnosis and treatment through catheters
Catheter lab
Extracorporeal membrane oxygenation (a temporary substitute for the lungs and heart)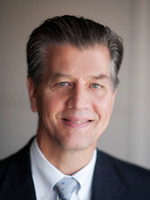 Research Director: David Overman, MD
Dr. Overman, director of the Cardiovascular Research Institute and chief of cardiovascular surgery, leads our research program. Dr. Overman is a fellow of the American College of Surgeons and the American Academy of Pediatrics. He is the Principal Investigator for many ongoing research projects, including several Hypoplastic Left Heart Syndrome studies in collaboration with the Mayo Clinic.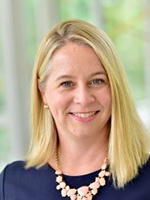 Scientific Director: Lisa Howley, MD
Dr. Lisa Howley is a pediatric cardiologist and the medical director of the Fetal Cardiology Program at Children's Minnesota. She earned her medical degree at Eastern Virginia Medical School. Dr. Howley is a talented fetal cardiologist, previously serving as the co-director of the Perinatal Cardiology Program at the Colorado Fetal Care Center. Dr. Howley is also a nationally renowned educator and researcher in the field of fetal cardiology. She is strongly committed to advancing fetal cardiology through local and national research projects, and under her leadership, the Children's Minnesota Fetal Cardiology Program is involved in numerous research endeavors. In her spare time, Dr. Howley enjoys downhill skiing and paddle boarding. She is a wife and mother and loves spending time with her family.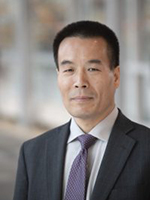 Senior Scientific Investigator: Shengxu Li, MD, PhD
Dr. Li's research focuses on improving clinical outcomes in children with heart problems by using the latest technologies. He has been Principal Investigator on many research projects. Along with Dr. Marnie Huntley, he is leading an exciting study on how to predict blood clotting after heart surgery in children. Their findings may help reduce the risk of blood clotting after cardiac surgery. Dr. Li also helps other investigators with study design and data analysis. Dr. Li strives to improve children's health and well-being through his research. In his spare time, he enjoys running, hiking, and movies. He lives with his wife, and they have a son.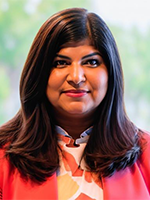 Clinical Research Manager: Marina Pillai
Marina Pillai earned a Master of Biotechnology Enterprise & Entrepreneurship from Johns Hopkins University in 2022. Her previous academic credentials include a Bachelor of Science in Genetics, Cell Biology, and Development from the University of Minnesota. She started her career as a Laboratory Services Scientist, examining HLA sequences for blood and marrow donors. She has also worked at academic institutions and in industry, supporting both basic and clinical research. Her desire to improve the lives of patients led her to Children's Minnesota, where she will manage clinical research for both cardiovascular and critical care.
The Cardiovascular Research Program aims to help position the CVCC as a nationally leading care center for children with congenital heart disease and to become a leading national (and international) research program. The CVCC plays a leading role in patient care in the following areas: 1) Cardiovascular surgery for cardiac deformations; 2) heart failure and transplant program; 3) ECMO and simulation center; and 4) fetal cardiology. The CRP will continue to strengthen these research areas and plans to expand the research portfolio. In the next three years, we plan to prioritize the following research agenda:
Strengthen the capacity to seek externally funded research projects, in particular from the NIH, AHA, Children's Heart Foundation, and other national funding agencies.
Promote value-based medicine in patient care through research: preventing thrombosis and other complications after cardiac surgery; preventing infections in the CVCC; examining the effectiveness of telemedicine; and improving overall quality matrices in the CVCC.
Reduce health outcome disparities.
Increase use of state-of-the-art technologies in research, such as high-throughput technologies (genomics, epi-genomics, transcriptomics, metabolomics, proteomics, and microbiota), advanced imaging, and machine learning, to improve patient care.
Promote the CVCC as a leading site for clinical trials.
Strengthen collaborations with leading research institutions