Diabetes and Endocrine Research Program
Children's Minnesota is a leader in treating children with diabetes and endocrine disorders. But we don't just care for our patients—we also study how to make our treatments better.
We perform our own research right here at Children's Minnesota, and we publish the results so the whole medical community can benefit. We are experts at helping children who have very special needs and rare conditions to take part in our research. We work with them to reduce any anxiety, set proper expectations and ensure that their participation is meaningful.
We also work together with other top hospitals, universities and pharmaceutical companies to perform large collaborative studies. Our goal is to allow our patients access to the newest therapies and treatments.
If your child has one of these rare conditions, you may be able to help. The enrollment periods are short for studies we have ongoing right now. Please contact us to find out if you are eligible.
If you or your child is eligible, you could be part of one of these ongoing studies.
Principal investigator: David Overman, MD
Principal investigator: David Overman, MD
Ongoing focus areas
Our major research areas include:
Prader Willi Syndrome
Hypothalamic obesity

Achondroplasia
Growth hormone deficiency

Diabetes mellitus type 1

Diabetes mellitus type 2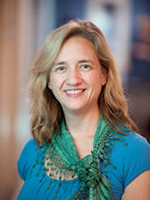 Jennifer Abuzzahab
M. Jennifer Abuzzahab, MD, is a pediatric Endocrinologist at the McNeely Pediatric Diabetes Center and Endocrine Clinic at Children's Minnesota. She attended medical school at Eastern Virginia Medical School, completed her pediatric residency at Nationwide Children's Hospital in Columbus, OH, and a pediatric endocrine fellowship at Cincinnati Children's Hospital Medical Center. Dr. Abuzzahab's areas of interest include neuro-endocrine disorders, such as radiation-induced hypopituitarism and hypothalamic damage, and hypothalamic obesity. Dr. Abuzzahab participates in clinical research on Prader Willi syndrome, obesity, growth disorders, and diabetes. She grew up in Minnesota and enjoys being back in the twin cities area.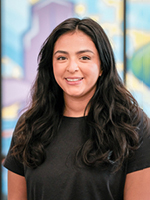 Briana Escobar 
(she/her) I graduated from the University of Minnesota with a Bachelor of Science in Sociology. I've always enjoyed working with kids/young adults and luckily was able to get a job in research at Children's Minnesota shortly after graduation. My favorite part of my role is making research fun and accessible for patients and their families! In my free time, I enjoy spending time with my dogs (Echo and Nova), exploring the Twin Cities, and being active.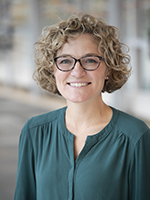 Elizabeth Franck-Thompson 
I graduated from Iowa State University with a degree in Chemistry. After working in pharmaceutical research and development in Chicago, I moved to Minneapolis and started working in clinical research studying tobacco metabolism and cessation. I went back to school for public health and finally found my forever home in pediatric research. The things I love most about my job are our patients and our team. Everyone cares so deeply, and I couldn't be happier to be part of it all! In my spare time, I love refinishing old furniture, visiting our beautiful state parks and walking my dog and cat.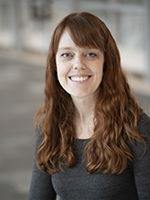 Brittany Machus
(she/her) I received my Master's in Counseling Psychology from the University of St. Thomas but ultimately decided I wanted to explore the world of research. As a former Children's patient, I had always wanted to work here (but as a psychologist). I like being part of something that can change the lives of kids and their families and always learning something new. In my spare time, I enjoy baking, playing video games, and watching fantasy/sci-fantasy shows (and of course, Great British Bake Off).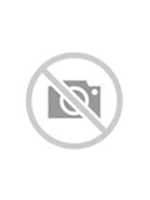 Abby Schmitt  
I graduated from the University of Minnesota in 2019 with a B.S. in Neuroscience and minor in Pharmacology. During my undergraduate career, I helped study the cause-and-effect relationship between procedures in neurosurgery and abnormal waves of brain activity in mice. Before joining Children's Minnesota as a clinical research associate, I was a researcher and service manager at the University of Minnesota Genomics Center where I performed genetic sequencing and briefly assisted as part of the COVID-19 response team during the pandemic. In my free time, I love to cook, bike, kayak, and garden!