Hugo Clinic | Children's Minnesota
Emergency department wait times at Children's Minnesota
Children's Minnesota, like other health systems across the country, is experiencing an increase of patients with the flu, RSV and other respiratory illnesses in our emergency department (ED). Go here to learn more and see wait times.
Medical Assistance and MinnesotaCare renewals
If you and your family use Medical Assistance or MinnesotaCare for medical insurance, you will need to re-apply to keep your coverage sometime in the next year. The Minnesota Department of Human Services (DHS) will be contacting families when it is time to apply. Find out more about the steps to keep Medical Assistance or MinnesotaCare insurance coverage.
At Children's Minnesota – Hugo Clinic we've been caring for kids in our community for more than 20 years. New patients are always welcome. Complimentary/no obligation expectant parent and new family classes are offered throughout the year, call us to discuss available class times.
We have expanded our services at our clinic in Hugo where you will experience the same high level of care and compassion from our pediatricians and staff.
Access to Children's Minnesota's pediatric specialists/resources
Onsite lab and radiology services
We accept most insurance plans
Online appointment scheduling
You can make online appointments 24/7 from your cell phone, tablet or computer for the following services:
Well-child check-ups
Follow-up medication checks
Sick visits
Pre-op exams (to prepare for surgery)
COVID-19 vaccines
For interpreter services during your visit, please call us to schedule.
Virtual care appointments available
Some types of appointments may be offered as online virtual visits so you can receive care from the comfort of your home. When scheduling your appointment, ask if virtual care is available.
If you're an expecting parent or have recently had a baby, learn more about the newborn screening program in Minnesota and what to do with an abnormal screen.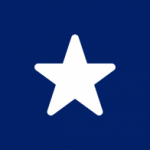 For your convenience: Text reminders are available
This clinic has expanded its texting abilities as another way to communicate with you about your child's care. Families who have opted in for mobile messaging already receive reminders about upcoming appointments. The new messages include information about wait times, rescheduling appointments, upcoming care like: vaccinations and well-child check-ups, and more. If you'd like to receive text messages, sign up at the front desk of the clinic. (No action is needed if you already receive texts from the clinic.) You have the option to opt out at any time.