Contact us

Call 911 for life-threatening emergencies
Minneapolis Clinic
Children's Specialty Center- 3rd Floor
2530 Chicago Ave. South, Suite 390
Minneapolis, MN 55404
Phone: 612-813-6107
Fax: 612-813-7473
Hours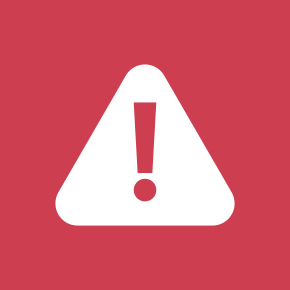 Hours and operations may have changed due to COVID-19.
See the most up to date information on this clinic here.
Monday – Friday: 7:30 a.m. – 5 p.m.
Walk-in Ready Care hours:
Please note: Walk-in care is closed each day from 12 to 1 p.m. to allow for staff lunches.
8 a.m. to 3:30 p.m (Monday – Wednesday & Friday)
9 a.m. to 3:30 p.m (Thursday)
Saturday: We are not currently offering Saturday clinic hours. Please check back for future updates on Saturday hours.
Urgent calls – day and night pediatric coverage
When your child is ill or you have an urgent medical concern, our pediatricians and skilled pediatric triage nurses are available 24 hours a day to assist you with getting the care your child needs. When calling the clinic after hours, our contact center will field your concern and help connect you with a health professional to further triage your child's symptoms. They will help you determine an appropriate plan of care, such as visiting the Emergency Department, setting up an appointment to be seen in clinic, or instructions for caring for your child at home.
Children's clinic – Minneapolis: 612-813-6107
Poison control center: 1-800-222-1222
When your child is sick
Our highly trained pediatric triage nurses are available to answer questions or help determine if your child needs an appointment in clinic. We also offer Ready Care, which are same-day appointments for when your child is not feeling well. Please contact the clinic to schedule during regular office hours. If you're calling when the clinic is closed, ask to be connected to a triage nurse whom can assist with getting your child scheduled for a Ready Care appointment. We understand the importance of getting care when your child needs it, so our clinic offers extended hours so that you can see a pediatrician when it is most convenient for your family.
Well children questions
We want you to always feel comfortable asking any questions about your child. We are happy to try to provide you with health information you need to be a good parent. Please direct well child calls during office hours.
Information before calling
In order to provide you with the best care, it is helpful if you have the following information available when calling:
Your child's approximate weight.
Your child's temperature if he or she is sick.
The names and dosages of any medicines your child is taking.
The name and phone number of your pharmacy.
Appointment cancellation policy
If you are unable to keep your scheduled appointment we ask that you call and cancel it at least two hours ahead of the scheduled time to allow us to offer this appointment time to another family that may need to see a pediatrician.
What to bring
Please bring your insurance card and photo ID to appointments. Co-pays will be collected at the time of service (if applicable).