We are Children's Minnesota

Annual Report 2019
I'm proud of what we accomplished in 2019. With the help of donors and our community, we continued to reimagine health care for children."
Marc H. Gorelick, MD, MSCE
President and Chief Executive Officer
Children's Minnesota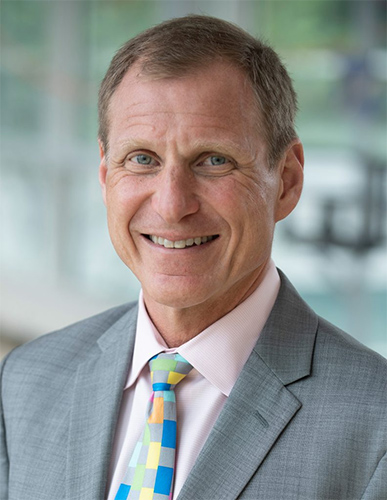 Numbers and news
The numbers we're reporting for 2019 tell a story about the impact Children's Minnesota has on the community. From patient visits to surgeries completed to volunteer hours, these stats underscore the power of a dedicated team working with, and for, our patient families.
*doesn't include primary care patients
24,868
Surgical Procedures
90,092
Emergency Department Visits
One of the largest freestanding pediatric health systems in the United States—with two hospitals, 12 primary care clinics and six rehabilitation and nine specialty care sites.
464,233
Outpatient Clinic Visits
47,635
Hours of Volunteer Service
41,678
Child Life Encounters
The following services would not be provided without the generosity of donors:
39,754
visits to the family resource centers
8,355
books checked out from library
27,524
meal vouchers distributed
9,218
parking vouchers provided
1,063
PAWH pet therapy program hours
1,924
Star Studio calls from patient rooms
We care for kids from across the Upper Midwest, drawing patients from not just Minnesota but also Wisconsin, Iowa, North Dakota, South Dakota and beyond.
Number of Children's Minnesota patients by county
Counties
100,000-250,000
1
50,000-99,999
1
5,000-49,999
7
500-4,999
23
3-499
245
No patient encounters
100
Contributions to community benefit*
In millions
Unreimbursed costs of serving Medicaid patients
$90.8
Subsidized health programs
$15.2
Community health improvement services
$10.7
Health professions education
$5.0
Research
$2.5
Charitable patient care
$0.8
Contributions to community groups
$0.1
Community building
$0.1
Total community benefit
$125.2
*These figures are from 2018; 2019 figures will be reported in the 2020 annual report
Bolstering the region's leading neonatal team
Children's Minnesota has one of the largest neonatal programs in the country. We care for nearly 3,000 newborns every year. With so many lives at stake, it's important to have a unified, experienced and highly engaged team in place. That's why, in 2019, we bolstered neonatology by transitioning to a single provider team. This talented team, which also includes respiratory therapists, dieticians, child-life specialists, social workers and more, operates one of the only Level IV neonatal intensive care units in the region, providing care for the most premature and critically ill newborns.
Pioneering a new area of care for a population in need
All children deserve to grow up healthy, safe and strong. For transgender youth, a population that experiences health disparities, that can be a serious challenge. In 2019, Children's Minnesota launched an exclusively pediatric gender health program to help these kids navigate their health care journey. The program, one of only a dozen in the nation, includes experts in endocrinology, gynecology and mental health, among other disciplines. Within the first two months of opening, doctors saw almost twice as many patients as they had expected — a sure sign that the program is truly meeting a need in the community.
Being a leading voice during a national health crisis
Nearly 25 percent of teens vape, many of them thinking e-cigarettes are a less toxic alternative to traditional smoking. But there are serious dangers associated with vaping, and when a cluster of cases of severe lung damage in young adults was reported last year, parents across the country were alarmed. They — and scores of national media outlets — turned to Children's Minnesota for answers. Dr. Emily Chapman, chief medical officer, and Dr. Anne Griffiths, pediatric pulmonologist, were featured in almost every major news outlet, including The New York Times, Washington Post, CNN, CBS News and NBC Nightly News.
Award-winning pediatric care
In 2019, Children's Minnesota was once again named by U.S. News & World Report, which ranked us among the best in the country in four key areas: pulmonology, diabetes and endocrinology, neonatology, and nephrology (in partnership with M Health Masonic Children's Hospital). We were also honored to earn re-verification as a Level I pediatric trauma center and be the state's first Level I children's surgery center. Local honors included the recognition of nearly 200 Children's Minnesota physicians as Top Doctors by Mpls.St.Paul Magazine.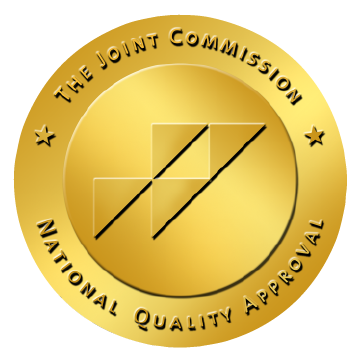 Eli
Primary Care
Eli is always on the move. The sporty 11-year-old — he plays baseball, basketball and soccer and loves to ride his bike — stays active in spite of his asthma. The lifelong lung disease first brought Eli to Children's Minnesota as a baby, when he was hospitalized with complications from a respiratory virus. Since then, his family has relied on the Children's Minnesota asthma team and primary care physicians to manage his condition with regular checkups, breathing treatments and an always up-to-date asthma management plan. That leaves Eli free to focus on what matters most: just being a kid.
Tate
Neurology
Tate's parents thought their son had a concussion. But an MRI revealed something more sinister: a rare brain tumor. The 11-year-old received treatment at Children's Minnesota, under the care of Dr. Meysam Kebriaei, a pediatric neurosurgeon and brain tumor expert. During his stay in the hospital, Tate spent time in The Child Life Zone, a place packed with entertainment for kids. When he saw other patients there facing serious health challenges, he was moved. Months later, as he was still healing, Tate rallied his community to raise $16,000, all to support kid-focused care at Children's Minnesota.
Evangeline
Neonatal Care
Born in March 2019 with a serious condition called congenital diaphragmatic hernia (CDH), Evangeline would need a level of care that most hospitals can't provide. She found that help in the neonatal intensive care unit of Children's Minnesota, one of the few Level IV NICUs in the region, equipped with the life-saving technology and expertise needed for the most fragile newborns. With the help of the entire neonatal team, Evangeline fought through six months of surgeries and setbacks, eventually graduating from the NICU in November. Today she's home, happy and looking forward to a healthy childhood.
Caden
Neonatal Care
You wouldn't know it by looking at him now, but Caden was a micro preemie. Born 15 weeks early and weighing just over one pound, he received round-the-clock care in the neonatal units of Children's Minnesota. The NICU team helped the tiny newborn breathe, eat and fight off infections, while also supporting his development with music therapy and weekly book deliveries (so Caden's mom could read to him even when she couldn't hold him). After seven months of intensive care — 221 days — the once-fragile baby was finally strong enough to go somewhere he'd never been: home.
Blake
Cardiovascular Care
For most of Blake's life, his heart was failing. By the time he turned 16, he'd already had five major surgeries to manage a condition called hypoplastic left heart syndrome (HLHS), a rare birth defect in which half of the heart is severely underdeveloped. With all other treatments exhausted, hope lay in one significant surgery: a transplant. On June 6, 2019, Blake underwent a 13-hour operation in which doctors at Children's Minnesota successfully transplanted a donated heart into his body. Today's he's learning what life is like with a strong, steady heartbeat. And his family's forever grateful.
Donor listing
As a charitable organization, Children's Minnesota relies on financial donations to help us improve kids' health and enhance the patient care experience. Many thanks to all donors for their passion and commitment to helping us provide the very best for kids as a critical asset to the community.
I am incredibly grateful for the many ways our generous community supports the work we do at Children's Minnesota. 2019 was no exception – thousands of donors helping to provide the best health care to kids in our region. It wouldn't be possible without you!"
Jennifer L. Soderholm
SVP and Chief Development Officer
President, Children's Minnesota Foundation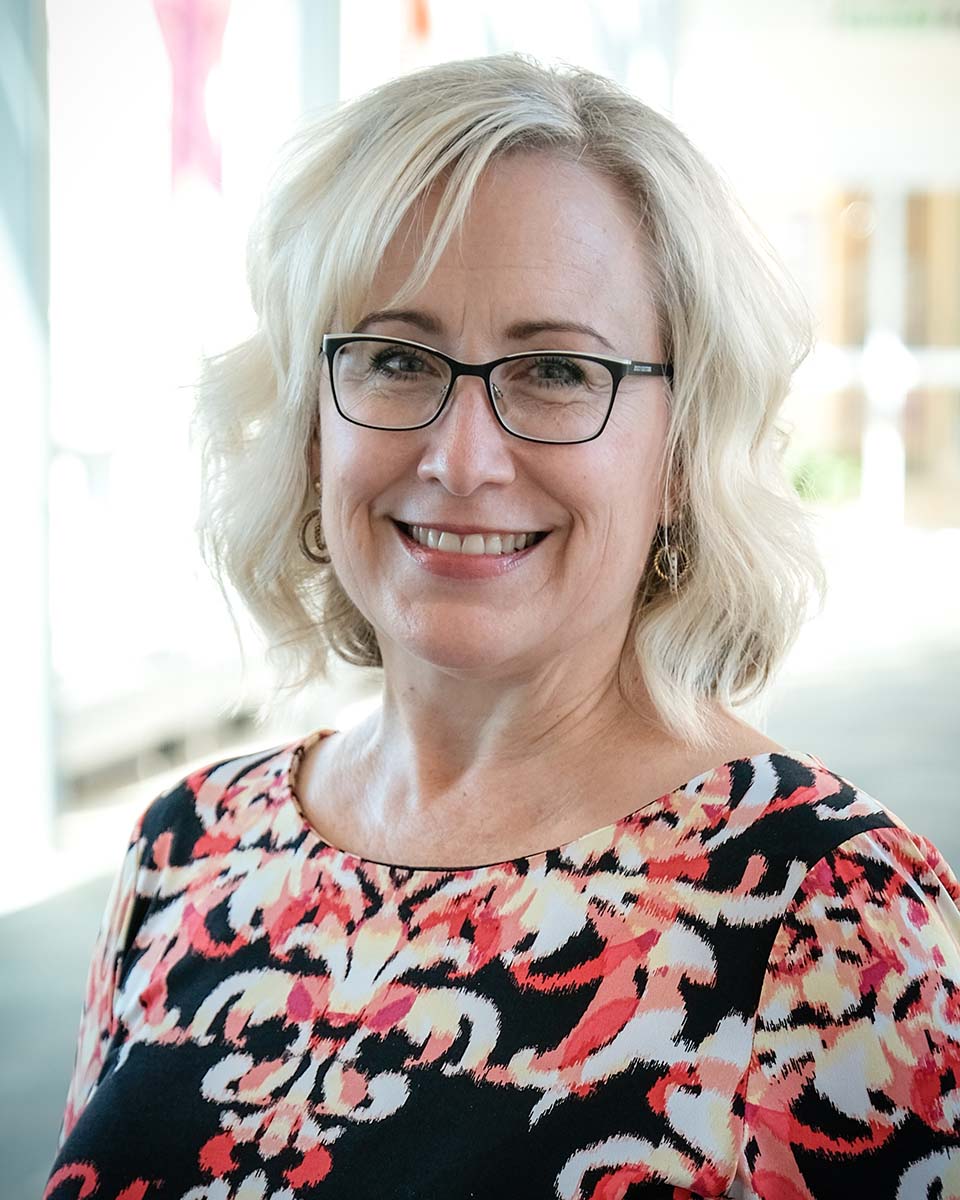 The lists below recognize our donors from 2019 and highlight just a few of the thousands of generous contributors who show their support each year.
+ Cumulative Lifetime Giving Donors
+ Circles of Giving Donors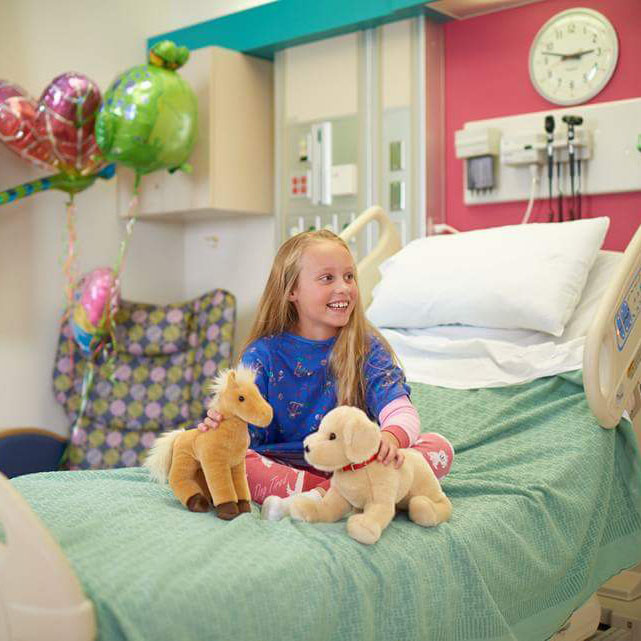 Julia knows firsthand how important it is for kids to feel like kids, even when they're sick. When she was five, she was hospitalized with serious complications from viral asthma.
Julia's hospital stay was made easier by the kid-focused care, resources and play time that's provided by Children's Minnesota. It made such an impact on her that she's been raising money for the organization for more than six years.
The 13-year-old, also a member of our Youth Advisory Council, has organized everything from garage sales to pancake breakfasts to raise nearly $50,000 for pediatric health care.
Prime Therapeutics — Corporate Partner
Prime Therapeutics has been "all in" for Children's Minnesota for nearly a decade. Their partnership with our organization comes in many forms: room sponsorships, event sponsorships, employee giving, outright donations, gifts in-kind and hundreds of hours of employee volunteering.
In the last few years, Prime Therapeutics has taken their commitment even further by sponsoring and providing snacks, coffee and fresh fruit every month to the family lounges and surgery waiting areas in our St. Paul hospital. Groups of employees take time out of their day to shop for food, deliver and restock this donation every month.
Top corporate donors of 2019
Support Children's Minnesota