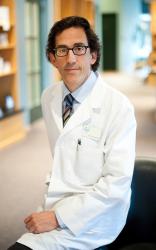 Brian David Zelickson, MD
Physician
(612) 338-0711
Specialties: Dermatology
Professional History
Board Certification
Dermatology - American Board of Dermatology

Medical Education
MD - Mayo Medical School
Rochester, MN
1986

Residency/Fellowship
Residency - Mayo Medical School
Rochester, MN
1990

Contact Information
Primary Location:
Skin Specialists
825 Nicollet Mall STE 1002
Minneapolis, MN 55402
(612) 338-0711

Secondary Location(s):
Zel Skin & Laser Specialists
2 Carlson Parkway N STE 100
Plymouth, MN 55447
(952)473-1286

Skin Specialists
250 N Central Ave STE 109
Wayzata, MN 55391
(952) 473-1286

Personal Biography
Dr. Brian Zelickson is a board certified Dermatologist currently practicing in Minneapolis Minnesota. After finishing high school in Minneapolis he attended the University of Colorado and obtained a BA degree in Molecular and Developmental Biology. During his collegiate career Brian sacrificed his attendance to the Buffs football games in order to learn the high altitude arts of brewing beer and alpine skiing. Brian then rejoined his native flatlanders to attend Mayo Medical School in beautiful Rochester, Minnesota. During his medical education genetic influences started to take hold and his interest in Dermatology began to surface. He performed a redeyed internship at Hennepin County Medical School before returning to the Mayo Clinic for his Dermatology residency. After his residency, he spent a short fellowship learning the techniques of immunoelectron microscopy with Dr. RA Briggaman at the University of North Carolina. Dr. Zelickson then returned to Minneapolis to join his father in private practice, as well as heading the Electron Microscopy Laboratory in the Department of Dermatology at the University of Minnesota. He is currently more than happily married with two lively children. Dr. Zelickson has authored over 70 scientific articles and several book chapters and holds over 15 US patents and has co-founded over 8 medical device Companies. He is a nationally renowned laser surgeon and has over 27 years of experience in treating vascular birthmarks.