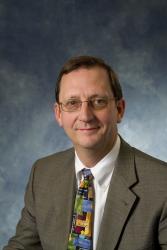 Michael Patrick McCue, MD
Physician
(612) 871-7278
Specialties: Neurosurgery, Pediatric | Trauma Services
Professional History
Board Certification
Neurological Surgery - American Board of Neurological Surgery

Medical Education
MD - Harvard Medical School
Boston, MA
1993

Professional Education
- University of Oxford
Oxford
1986

ScD - Massachusetts Institute of Technology
Cambridge, MA
1993

Residency/Fellowship
Residency - University of Minnesota Medical Center
Minneapolis, MN
2000

Fellowship - Boston Children's Hospital
Boston, MA
2001

Contact Information
Primary Location:
Neurosurgical Associates, Ltd.
913 E 26th St 305 Piper Building
Minneapolis, MN 55404
(612)871-7278

Personal Biography
Dr. McCue graduated in 1993 from Harvard Medical School and obtained a doctorate in Medical Engineering from the Massachusetts Institute of Technology at the same time. After a general surgery internship at the Massachusetts General Hospital, he completed a residency in Neurosurgery at the University of Minnesota and a fellowship in Pediatric Neurosurgery at the Children's Hospital, Boston. Dr. McCue has served as an Unaffiliated Neurotrauma Consultant for the NFL and the NFL Players Association since 2013. He is board certified in Neurosurgery and has been practicing since 2001 at Neurosurgical Associates, LTD in Minneapolis.