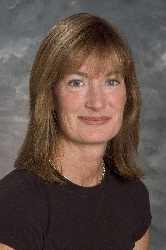 Janet Wahlquist Chen, APRN CNP
Nurse Practitioner - Neonatal
(612) 813-6295
Specialties: Neonatology
Professional History
Board Certification
Neonatal Nurse Practitioner - National Certification Corporation

Professional Education
MA - St Catherine University
St Paul, MN
2004

Contact Information
Primary Location:
Childrens Minnesota NICU Minneapolis
2525 Chicago Ave S STE 32-2516
Minneapolis, MN 55404
612-813-6295

Secondary Location(s):
Childrens Minnesota NICU St Paul
347 Smith AVE STE 505
St Paul, MN 55102
(651)220-6210

Ridgeview Medical Center - NICU
500 S Maple ST
Waconia, MN 55387
(952)442-2191

Personal Biography
Janet has been employed by Children's of Minnesota since 2001. She attended Georgetown University School of Nursing and Georgetown University Hospital's Neonatal Nurse Practitioner Program. She was employed at Oregon Health Sciences University Hospital before moving to Minnesota. Janet obtained her Masters of Nursing at the College of St. Catherine. She has been working in the NICU at the Children's Minneapolis hospital as a Neonatal Nurse Practitioner and at the Level II nursery at Ridgeview Medical Center. Her interests include neonatal nutrition and vascular access holding certification in vascular access since 2014.