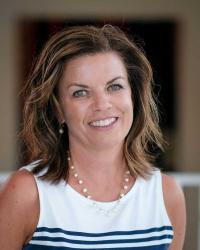 Andrea Lynn Lampland, MD
Physician
(651) 220-6260
Specialties: Neonatology
Professional History
Board Certification
Neonatal and Perinatal Medicine - American Board of Pediatrics

Medical Education
MD - University of Minnesota Medical School
Minneapolis, MN
2001

Residency/Fellowship
Residency - University of Minnesota Medical Center
Minneapolis, MN
2004

Fellowship - University of Minnesota Medical Center
Minneapolis, MN

Contact Information
Primary Location:
Childrens Minnesota NICU St Paul
347 Smith AVE STE 505
St Paul, MN 55102
(651) 220-6260

Secondary Location(s):
Children's Minnesota Transport Services
347 N Smith AVE Garden View
St. Paul, MN 55102
(651) 220-6260

Personal Biography
Andrea Lampland, MD. is the medical liaison to the Midwest Fetal Care center, director of Neonatology at Regions and Lakeview Hospitals, the co-director of the Infant Diagnostic & Neonatal Research Center at Children's Minnesota, and an assistant professor of pediatrics within the University of Minnesota, Division of Neonatology. After attending medical school at the University of Minnesota, she completed her pediatric residency training at both Children's Memorial Hospital in Chicago and the University of Minnesota. Andrea completed her Neonatal-Perinatal Fellowship at the University of Minnesota in 2007 and subsequently joined the staff of Children's Minnesota. She is board certified in Neonatal-Perinatal Medicine. Her areas of interest include clinical and laboratory research of neonatal ventilation strategies, the care of extremely preterm infants, neonatal transport, and resident/fellow education. Andrea's research has been published in the Journal of Pediatrics, Pediatric Research, Pediatric Pulmonology, Archives of Disease in Childhood - Neonatal Edition and Critical Care Medicine. Outside of the hospital, she enjoys spending time with her husband and three sons.