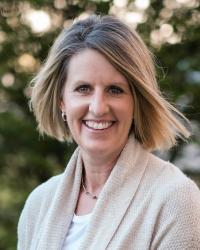 Shelly A Hansen, APRN CNP
Nurse Practitioner - Neonatal
(651) 220-6210
Specialties: Neonatology
Professional History
Board Certification
Neonatal Nurse Practitioner - National Certification Corporation

Professional Education
MA - St Catherine University
St Paul, MN
2003

Contact Information
Primary Location:
Childrens Minnesota Neonatal Medicine
345 N Smith AVE STE 70-505
St Paul, MN 55102
(651) 220-6210

Secondary Location(s):
Mercy Hospital Level III NICU
4050 Coon Rapids Blvd
Coon Rapids, MN 55433
(763)236-8410

Regions - Pediatrics
640 Jackson ST
St Paul, MN 55101
(651) 999-4700

Personal Biography
I have been a Neonatal Nurse Practitioner since 2003 and have been at Children's Hospital NICU since 2005. I enjoy caring for the tiniest of patients and their families. In my spare time I enjoy, hiking, hockey, and traveling with my husband and three children.