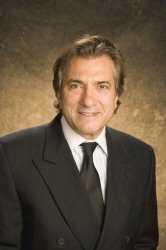 Mahmoud Gamal Nagib, MD
Physician
(612) 871-7278
Specialties: Neurosurgery, Pediatric | Trauma Services
Fluent Languages: Arabic | French | Italian
Professional History
Board Certification
Neurological Surgery - American Board of Neurological Surgery

Neurosurgery, Pediatric - American Board of Pediatric Neurological Surgery

Medical Education
MD - Cairo University
Giza
1973

Residency/Fellowship
Residency - University of Minnesota Medical School
Minneapolis, MN
1982

Residency - University of Oslo
Oslo
1976

Contact Information
Primary Location:
Neurosurgical Associates, Ltd.
913 E 26th St 305 Piper Building
Minneapolis, MN 55404
(612)871-7278

Personal Biography
Dr. Mahmoud Nagib is the President of Neurosurgical Associates, Ltd., an independent neurosurgical practice. Dr. Nagib is board certified by both the Pediatric Neurological Surgery Board and the American Board of Neurological Surgery. He treats pediatric and neonatal patients at Children's Hospitals and Clinics of Minnesota on the Minneapolis Campus. Dr. Nagib is a member of the International Society of Pediatric Neurosurgery and a member of the Pediatric Section of American Association of Neurological Surgeons. He is a clinical professor with the University of Minnesota involved in the pediatric neurosurgery resident teaching program. Dr. Nagib has been listed in the Minneapolis/St. Paul Magazine as a top Neurosurgeon for the past 24 consecutive years and in the Castle Connolly's Guide for the past 18 consecutive years as one of America's Top Doctors. Dr. Nagib was chosen for the 2015 front cover of the Minneapolis/St. Paul Top Doctor Magazine. Dr. Nagib's interests include pediatric traumatic brain and spine surgery, pediatric neuro-oncology, Chiari malformation, hydrocephalus, congenial and post hemorrhagic, endoscopic surgery. It is the goal of the practice to provide high quality, comprehensive neurosurgical care to patients while remaining at the forefront of new and evolving surgical and technological developments.