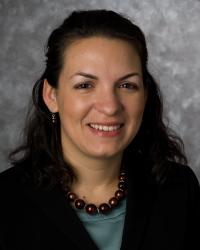 Patricia Angeline Valusek, MD
Physician
(612) 813-8000
Specialties: Surgery, Pediatric | Trauma Services
Professional History
Board Certification
Surgery, General - American Board of Surgery

Surgery, Pediatric - American Board of Surgery

Medical Education
MD - University of Minnesota Medical School
Minneapolis, MN
2002

Residency/Fellowship
Residency - Hennepin County Medical Center
Minneapolis, MN
2008

Fellowship - Children's Mercy Hospital
Kansas City, MO
2010

Contact Information
Primary Location:
Pediatric Surgical Associates
2530 Chicago Ave S STE 550
Minneapolis, MN 55404
(612) 813-8000

Personal Biography
Dr. Patricia Valusek received her medical degree from the University of Minnesota Medical School and completed her general surgery residency at Hennepin County Medical Center in Minneapolis. She also completed a post-doctorate research fellowship in pediatric surgery, focusing on clinical research, at Children's Mercy Hospital in Kansas City, Missouri, where she was the Hospital's first clinical scholar in research fellowship. After her residency, Dr. Valusek supplemented her education with advanced training in pediatric surgery at Children's Mercy Hospital, working with some of the world's leaders in minimally-invasive surgery and surgical outcomes research. In addition to her work with patients at Pediatric Surgical Associates, she continues her work to improve patient outcomes and advance pediatric surgery.