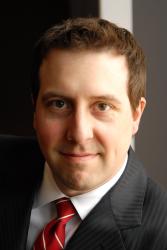 Nathaniel Scott Kreykes, MD
Physician
(612) 813-8000
Specialties: Surgery, Pediatric | Trauma Services
Professional History
Board Certification
Surgery, General - American Board of Surgery

Surgery, Pediatric - American Board of Surgery

Medical Education
MD - University of Minnesota Medical Center
Minneapolis, MN
2000

Residency/Fellowship
Residency - University of Minnesota Medical School
Minneapolis, MN
2009

Fellowship - University of Oklahoma College of Medicine
Oklahoma City, OK
2011

Contact Information
Primary Location:
Pediatric Surgical Associates
2530 Chicago Ave S STE 550
Minneapolis, MN 55404
(612) 813-8000

Personal Biography
Dr. Kreykes graduated from Medical School and completed his General Surgery residency training at the University of Minnesota. During his residency, he completed research fellowships in stem cell biology as well as surgical infectious diseases, with a focus on clinical research. Following his General Surgery residency, Dr. Kreykes received advanced training in pediatric surgery as a fellow at the University of Oklahoma, Oklahoma City, OK. In addition to treating a broad spectrum of surgical disorders affecting infants and children, Dr. Kreykes will be leading the Children's Minneapolis Pediatric Trauma program as Surgical Director.