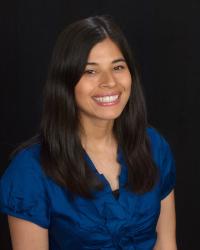 Claire Octavia Mielke, DDS
Dentist
(651) 779-9002
Specialties: Dentistry, Pediatric
Fluent Languages: Spanish
Professional History
Board Certification
Dentistry, Pediatric - American Board of Pediatric Dentistry

Professional Education
DDS - University of Minnesota School of Dentistry
Minneapolis, MN
2008

Residency/Fellowship
Residency - Children's Hospital Colorado
Aurora, CO

Contact Information
Primary Location:
Maplewood Pediatric Dentistry
1915 County Rd D East
Maplewood, MN 55109
(651) 779-9002

Secondary Location(s):
Dentistry for Children
5972 Cahill AVE
Suite 112
Inver Grove Heights, MN 55075
(651) 450-0487

Drs Mielke Baylon and Beinlich
2850 Curve Crest BLVD W
Suite 100
Stillwater, MN 55082
(651) 439-5640

Woodbury Pediatric Dentistry
9680 Tamarack Rd
Suite 120
Woodbury, MN 55125
(651) 702-1462

Personal Biography
Dr.Claire Mielke grew up in Stillwater, MN and graduated from Mounds Park Academy. She received her Bachelor of Arts degree in Biology and Spanish from Gustavus Adolphus College. She earned her Doctor of Dental Surgery degree from the University of Minnesota Dental School. After a year of practicing general dentistry, she decided she wanted to treat children and learn more about facial growth and development. Therefore, she specialized in Pediatric Dentistry. She received her certificate in Pediatric Dentistry from the Children?s Hospital Colorado. In 2012, she became board certified in Pediatric Dentistry. She is a member of the American Academy of Pediatric Dentistry, St.Paul District Dental Society, the Minnesota Dental Association and the Hispanic Dental Association. Dr. Claire is also a member of the Oral Health Section of the American Academy of Pediatrics. Dr.Caire and her husband have two boys and two girls that keep them very busy. She enjoys spending quality time with her family, volunteering in the community and running.