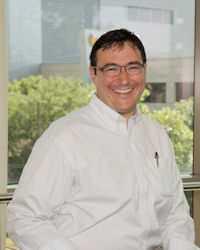 Randal Charles Richardson, MD
Physician
(651) 325-2307
Specialties: Neurology, Pediatric
Professional History
Board Certification
Neurology, Pediatric - American Board of Psychiatry and Neurology

Neuromuscular Medicine - American Board of Psychiatry and Neurology

Medical Education
MD - Warren Alpert Medical School
Providence, RI
2003

Residency/Fellowship
Residency - University of Washington
Seattle, WA
2008

Residency - Creighton University
Omaha, NE
2005

Fellowship - University of Washington
Seattle, WA
2009

Contact Information
Primary Location:
Gillette Childrens Neurology
200 University AVE E
St Paul, MN 55101
(651)325-2307

Personal Biography
Dr. Richardson is a board-certified child neurologist and neuromuscular neurologist. His area of interest is in the diagnosis and treatment of pediatric onset disorders of the peripheral nervous system. He received his medical and masters (Neurophysiology) degrees from Brown University. Dr. Richardson's pediatric residency was performed in his hometown of Omaha, Nebraska at Creighton University and Nebraska Medical Center. His child neurology and electrodiagnostic medicine training was completed in Seattle, Washington ' University of Washington and Seattle Children's Hospital where he remained as full-time clinical faculty after completion of his training (2009-2013). He is currently director of the neuromuscular program at Gillette Children's Specialty Healthcare.