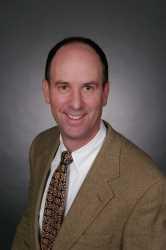 Gary David Berman, MD
Physician
(612) 338-3333
Specialties: Allergy and Immunology
Professional History
Board Certification
Allergy and Immunology - American Board of Allergy and Immunology

Medical Education
MD - Mayo Medical School
Rochester, MN
1990

Residency/Fellowship
Residency - Cleveland Clinic
Cleveland, OH

Fellowship - Cleveland Clinic
Cleveland, OH

Contact Information
Primary Location:
Allergy & Asthma Specialists, PA
825 Nicollet Mall STE 1149
Minneapolis, MN 55402
(612) 338-3333

Secondary Location(s):
Allergy & Asthma Specialists, PA
2805 Campus Dr STE 415
Plymouth, MN 55441
(763) 559-3252

Personal Biography
Gary D Berman, MD earned his medical degree from the Mayo Medical School. He was an Internal Medicine resident at the Cleveland Clinic Foundation, Cleveland, Ohio, and also completed Fellowships in Allergy and Immunology and Headaches. Dr. Berman is Board Certified by the American Board of Allergy and Immunology and is certified by the National Board for Certification in Headache Management. He is an Adjunct Assistant Professor of Medicine, University of Minnesota, Division of Pulmonary, Allergy, and Critical Care. He is a Fellow of the American Academy of Allergy, Asthma, and Immunology and a member of the American college of Allergy, Asthma, and Immunology; and the American Headache Foundation. Dr Berman has received the Minneapolis/St Paul Magazine Top Doctor Award in the field of Allergy and Clinical Immunology. Dr Berman is active in clinical research acting as principal investigator of studies in asthma, allergy, headache and migraine. He lectures frequently on various topics including asthma, allergy and migraine. He has a busy practice devoting approximately 25% of his time to the treatment of headache patients.