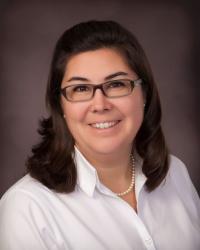 Meghan Suzanne Green, APRN CNP
Nurse Practitioner - Pediatric
(952) 448-3847
Specialties: Pediatrics
Professional History
Professional Education
MSN - University of Rochester
Rochester, NY
2004

Contact Information
Primary Location:
Wayzata Childrens Clinic
111 Hundermark Rd STE 420
Chaska, MN 55318
952-448-3847

Secondary Location(s):
Wayzata Childrens Clinic
14001 Ridgedale Dr STE 100
Minnetonka, MN 55305
952-473-0211

Wayzata Childrens Clinic
916 St Peter Ave STE 120
Delano, MN 55328
(763)230-2780

Wayzata Childrens Clinic
4695 Shoreline Dr STE A
Spring Park, MN 55384
(952)495-8910

Personal Biography
Meghan is a native New Yorker, and graduated from St. John Fisher College in Rochester, New York, in 2000 with a Bachelor of Science Degree in Nursing. She worked in the NICU at Golisano Children's Hospital at the University of Rochester before returning to graduate school there, earning her Master of Nursing degree in 2004, specializing as a Pediatric Nurse Practitioner. Meghan and her family moved to the Twin Cities in 2015 and she joined the Wayzata Children's Clinic in 2016. Her clinic interests include newborn care, lactation (she is a Certified Breastfeeding Specialist), and treating children with neurodevelopmental and behavior concerns. Meghan and her husband have four children, and live in Plymouth. They enjoy skiing, swimming, fishing, camping and relaxing at the beach.