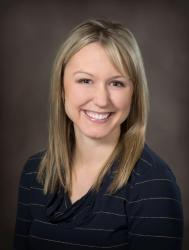 Jessie Laree Arnason, MD
Physician
(952) 448-3847
Specialties: Pediatrics
Professional History
Medical Education
MD - University of North Dakota School of Medicine and Health Sciences
Grand Forks, ND
2014

Residency/Fellowship
Residency - University of Minnesota Department of Pediatrics BMT
Minneapolis, MN
2017

Contact Information
Primary Location:
Wayzata Childrens Clinic
111 Hundermark Rd STE 420
Chaska, MN 55318
952-448-3847

Secondary Location(s):
Wayzata Childrens Clinic
916 St Peter Ave STE 120
Delano, MN 55328
(763)230-2780

Wayzata Children's Clinic
9325 Upland Ln N STE 111
Maple Grove, MN 55369
(763)324-8000

Wayzata Childrens Clinic
14001 Ridgedale Dr STE 100
Minnetonka, MN 55305
952-473-0211

Wayzata Childrens Clinic
4695 Shoreline Dr STE A
Spring Park, MN 55384
(952)495-8910

Personal Biography
Jessie is from Grand Forks, North Dakota, and graduated with honors from the University of Minnesota in 2009 after earning a Bachelor of Arts degree in Child Psychology. She recognized her passion for working with children early on and took a year off after college to work full time with children on the autism spectrum. Dr. Arnason returned to North Dakota for medical school, graduating from the University of North Dakota School of Medicine in 2014. She completed her pediatric residency training at the University of Minnesota and is board certified in pediatrics. Dr. Arnason loves taking care of children of all ages with additional clinical interest in developmental pediatrics. Jessie and her husband Joey live in Excelsior with their 2 children. Her hobbies include spending time with family and friends, reading, and traveling.