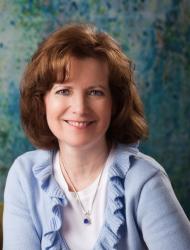 Jennifer White Gobel, MD
Physician
(651) 552-7999
Specialties: Pediatrics
Professional History
Medical Education
MD - University of Minnesota Medical School
Minneapolis, MN
1985

Residency/Fellowship
Residency - University of Minnesota Medical Center
Minneapolis, MN
1988

Fellowship - University of Minnesota Medical Center
Minneapolis, MN

Contact Information
Primary Location:
Mendakota Pediatrics
1880 Livingston Ave STE 102
St Paul, MN 55118
(651) 552-7999

Personal Biography
Dr. Gobel founded Mendakota Pediatrics in 2004 to provide personal, comprehensive pediatric care for infants, children, and adolescents in a small, family-focused clinic. Dr. Gobel graduated from Macalester College, and received her medical degree from the University of Minnesota. She completed her residency in Pediatrics and had additional fellowship training in pediatric cardiology at the University of Minnesota Children's Hospital. Dr. Gobel was lead physician for the Pediatric Clinic at Regions Hospital from 1990 to 2001, and also worked at Open Cities Medical Center from 2001 to 2004. Dr. Gobel's special interests include providing primary care for children with congenital heart disease, asthma and other respiratory disorders, and children and adolescents with ADHD. She believes that a personal relationship with patients and their parents is the foundation of excellent health care and she welcomes new patients to the clinic. Dr. Gobel is a clinical adjunct faculty member of the University of Minnesota Department of Pediatrics, a Diplomate of the American Board of Pediatrics and a Fellow of the American Academy of Pediatrics. She has been voted a "Top Doctor" several times by fellow physicians and nurses who were polled by Mpls/St. Paul magazine.