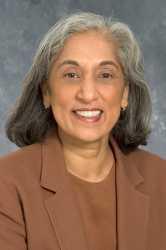 Kiran Kumar Belani, MD
Physician
(612) 813-6777
Specialties: Infectious Diseases, Pediatric
Fluent Languages: Hindi | Kannada | Sindhi | Urdu
Video: Watch Video Profile
Professional History
Board Certification
Infectious Diseases, Pediatric - American Board of Pediatrics

Pediatrics - American Board of Pediatrics

Medical Education
MBBS - St John's Medical College
Bengaluru
1975

Residency/Fellowship
Residency - Bai Jerbai Wadia Hospital for Children
Mumbai
1978

Residency - Children's Hospital of Philadelphia
Philadelphia, PA
1984

Residency - University of Minnesota Medical Center
Minneapolis, MN
1983

Fellowship - University of Minnesota Medical Center
Minneapolis, MN
1989

Contact Information
Primary Location:
Childrens Minnesota Infectious Disease Clinic
2530 Chicago Ave S STE 410
Minneapolis, MN 55404
(612) 813-6777

Secondary Location(s):
Ramsey County Public Health Center
555 Cedar St
St Paul, MN 55101

Personal Biography
Dr. Belani has been a pediatric Infectious disease specialist on staff at Children's Minnesota on the Minneapolis campus since 1989. She is currently employed by Children's Minnesota. Dr. Belani completed her under graduate medical education at St. John's Medical College in India. She completed her post graduate pediatric training at Bombay University in India. Her residency in pediatrics and her fellowship in Pediatric Infectious Disease followed at the University of Minnesota. Dr. Belani is Board Certified in Pediatrics; Pediatric Infectious Disease; Travel, Tropical Medicine and Hygiene; and HIV Medicine (AAHIVMA). She has been working with HIV infected children in Minnesota since 1985. Dr. Belani is also interested in Chronic Granulomatous disease, Lyme disease, Pediatric Tuberculosis, Fungal infections and all infections in immunocompromised hosts.