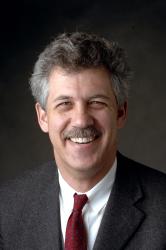 Jed B. Gorlin, MD
Physician
(651) 332-7284
Specialties: Pathology, Blood Banking and Transfusion Medicine | Blood Banking and Transfusion Medicine
Professional History
Board Certification
American Board of Pathology

American Board of Pediatrics

Medical Education
MD - Yale University School of Medicine
New Haven
1982

Residency/Fellowship
Residency - Boston Children's Hospital
Boston

Fellowship - Boston Children's Hospital
Boston

Fellowship - Puget Sound Blood Center Seattle
Seattle

Contact Information
Primary Location:
Memorial Blood Centers
737 Pelham BLVD
St Paul, MN 55114
(651) 332-7284

Secondary Location(s):
Memorial Blood Centers
Vice President of Medical and Quality Affairs
737 Pelham BLVD
St Paul, MN 55114
(651) 332-7284

Personal Biography
Dr. Gorlin is Medical Director of Memorial Blood Centers (MBC), the Transfusion Service at HCMC, and Therapeutic Cytapheresis at Children's. He is Clinical Associate Professor of Pediatrics and Laboratory Medicine and Pathology at the University of MN. Training includes: MD (Yale 1982), Pediatric residency Boston Children's Hospital (1985), Pediatric Heme-Onc fellowship (DFCI 1988), and Transfusion medicine PSBC (Seattle 1992). Dr. Gorlin is board certified: Pediatrics (1978), Pediatric Heme/Onc (1990,1998, and 2004)and Blood Bank/Transfusion medicine (1995) Pathology. Dr. Gorlin received an MBA Carlson (U of M) funded by a Bush Foundation Medical Fellowship. He instructs residents and fellows during transfusion medicine rotations at HCMC and MBC. Dr. Gorlin has written articles on Pediatric peripheral blood progenitor cell collection, therapeutic plasma exchange and cytapheresis, and transfusion associated graft-vs.-host disease. International presentations on pediatric hematology and transfusion medicine include Cairo, Egypt Transfusion Medicine symposium, Armenia (Hemophilia twinning), in Brazil Hemo Rio, in Cusco Peru at Cusco Regional hospital and Kigali, Rwanda (pediatric transfusion symposium PEPFAR). Jed's spouse Jocelyn Bessette-Gorlin is a Nurse Practitioner in the hemophilia program at Children's.