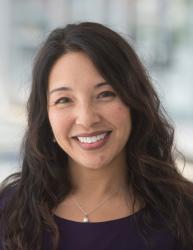 Pamela Gigi Chawla, MD
Physician
(651) 220-6700
Specialties: Pediatrics | Hospitalist
Video: Watch Video Profile
Professional History
Board Certification
Pediatrics - American Board of Pediatrics

Medical Education
MD - University of Minnesota Medical School
Minneapolis, MN
1996

MD - University of Minnesota Medical School Duluth
Duluth, MN
1994

Residency/Fellowship
Residency - University of Minnesota Medical Center
Minneapolis, MN
1999

Contact Information
Primary Location:
Childrens Minnesota Primary Care
347 N Smith AVE STE 70-302
St Paul, MN 55102
(651) 220-6700

Secondary Location(s):
Childrens Minnesota Hospitalist Program
345 N Smith AVE STE 3249
St Paul, MN 55102
(612) 813-7155

Personal Biography
Gigi Chawla, MD, pediatrician and hospitalist, is the chief of general pediatrics. Before taking on her current role, she has served as med/surg director, senior medical director for the primary care division, and chief of staff at Children'ss Minnesota. She is often called upon by the media for her pediatric expertise and is a regular contributor for Minnesota Parent's column and WCCO's segment to "Ask the Pediatrician." Her clinical areas of interest are the care of complex special needs patients, premature infants, ventilator dependent children, and care of hospitalized patients. Dr. Chawla is also instrumental in advancing the organization's forward-looking efforts around population health and community engagement. Through internal efforts to better integrate primary care with behavioral health and social support services for families as well as external advocacy, including service on Mayor Hodges' Cradle to K Cabinet, Dr. Chawla is a champion for Children's efforts to create an environment for child health that extends beyond the clinic. Dr. Chawla attended medical school and completed her pediatric residency training and chief residency at the University of Minnesota. She was a hospitalist at Boston Children's Hospital before moving back to join the Children's St. Paul Clinic in 2001. She's been consistently named to Minneapolis St. Paul Magazine's Top Doctors annual list.