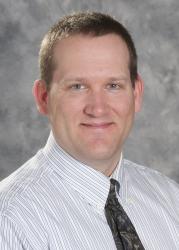 Stefan D. Kramarczuk, MD
Physician
(952) 920-9191
Specialties: Pediatrics
Fluent Languages: Ukrainian
Video: Watch Video Profile
Professional History
Board Certification
American Board of Pediatrics

Professional Education
MD - University of Minnesota Medical School
Minneapolis
1997

Residency
Residency - Indiana University School of Medicine
Indianapolis

Contact Information
Primary Location:
Metropolitan Pediatric Specialists
6545 France AVE S STE 400
Edina, MN 55435
(952) 920-9191

Personal Biography
Dr. Stefan Kramarczuk received a B.A. in Chemistry upon completion of his undergraduate studies at the University of Saint Thomas in 1989. He graduated from the University of Minnesota Medical School in 1997. Both his internship and his residency were completed at the Indiana University School of Medicine, Department of Pediatrics. He served as Chief Resident in Pediatrics, 2000-2001 and was Board Certified in Pediatrics in 2001. Special Medical Interests include General pediatrics, acute injuries, nutrition, behavioral & mental health, sports medicine, medical education. He has two children ages 9 and 11 and enjoys cycling, outdoors, cooking.