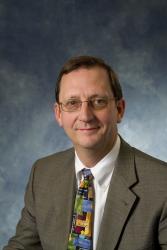 Michael P. McCue, MD
Physician
(612) 871-7278
Specialties: Neurosurgery, Pediatric | Trauma Services
Professional History
Board Certification
American Board of Neurological Surgery

Medical Education
MD - Harvard Medical School
Boston
1993

Professional Education
ScD - Massachusetts Institute of Technology
Cambridge
1993

- University of Oxford
Oxford
1986

Residency/Fellowship
Residency - University of Minnesota Medical Center
Minneapolis
2000

Fellowship - Boston Children's Hospital
Boston
2001

Contact Information
Primary Location:
Neurosurgical Associates
800 E 28th ST
Piper Building STE 305
Minneapolis, MN 55407
(612) 871-7278

Personal Biography
Dr. Michael McCue is a graduate of the Harvard Medical School and had 3 engineering degrees from M.I.T. His fellowship in Pediatric Neurosurgery was supervised by Dr. R. Michael Scott at the Children's Hospital, Boston, where he concentrated on brain tumors and vascular diseases such as, Moya-Moya and arteriovenous malformations. He is board certified in Neurosurgery and has been practicing since 2001 at Neurosurgical Associates, LTD in Minneapolis. Dr. McCue is married to Gigi Chawla, MD, a staff pediatrician at Children's on the St. Paul campus. They have 2 children.