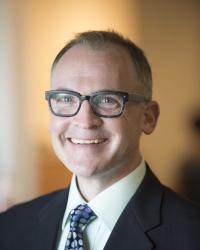 Timothy A. Lander, MD
Physician
(612) 874-1292
Specialties: Otolaryngology, Pediatric | ENT, Otolaryngology
Professional History
Board Certification
American Board of Otolaryngology

Professional Education
MD - University of Minnesota Medical School
Minneapolis
1996

Residency
Residency - University of California San Diego Medical Center
San Diego

Residency - University of California San Diego Medical Center
San Diego

Fellowship - University of Minnesota Medical Center
Minneapolis
2004

Contact Information
Primary Location:
Childrens Minnesota ENT Facial Plastic Clinic
2530 Chicago AVE S
Suite 450
Minneapolis, MN 55404
(612) 874-1292

Secondary Location(s):
Childrens Minnesota Credentials Office
5901 Lincoln Dr
CBC-2-PSS
Edina, MN 55436
(612) 874-1292

Childrens Minnesota Craniofacial Center
2530 Chicago AVE S STE 450
Minneapolis, MN 55404
(612) 813-6888

Childrens Minnesota ENT
5950 Clearwater DR
Suite 510
Minnetonka, MN 55343
(612) 874-1292

Childrens Minnesota ENT Facial Plastic Clinic
347 N Smith AVE
Suite 601
St Paul, MN 55102
(612) 874-1292

Personal Biography
Timothy A Lander MD joined the professional staff at Children's Hospitals and Clinics of Minnesota in 2002 after joining Dr. James Sidman in practice at Pediatric ENT Associates. Along with his partners, he is now a member of Children's Employed Physicians as a provider in the Children's ENT and Facial Plastic Surgery Clinic. Dr Lander currently serves as the Vice Chief of Surgery and is a member of the PEC, Credentials, and HIM committees. He is an Associate Professor of Pediatric Otolaryngology in the Department of Otolaryngology - Head and Neck Surgery at the University of Minnesota and moderates the Department's monthly Morbidity and Mortality conferences. His interests and background include Health Information Management, software/web design, and medical education. He is particularly interested in advancing quality improvement initiatives throughout Children's and specifically within the Surgical Division. He is also a spectacular chef and dabbles in woodworking at his home in Uptown, Minneapolis that he shares with his partner, Dr. Jay Broton.