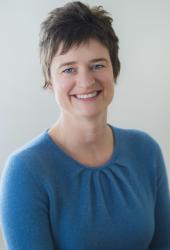 Erika Malvey-Dorn, MD
Physician
(952) 943-8200
Specialties: Pediatrics
Professional History
Board Certification
American Board of Pediatrics

Medical Education
MD - University of Minnesota Medical Scientist Program
Minneapolis
2000

Professional Education
PhD - University of Minnesota Medical Scientist Program
Minneapolis
1998

Residency/Fellowship
Residency - University of Minnesota Medical Center
Minneapolis

Contact Information
Primary Location:
All About Children Pediatrics
12200 Middleset RD
Suite 100
Eden Prairie, MN 55344
(952) 943-8200

Personal Biography
Erika is a pediatrician at All about Children Pediatrics in Eden Prairie. She graduated from Wellesley College in 1992 and then entered the Medical Scientist Training Program at the University of Minnesota. She completed her PhD. in immunology in 1998 and her MD. in 2000. Erika finished her pediatric residency training at the University of Minnesota were she developed a special interest in asthma, allergy and infectious disease. She also enjoys caring for newborns and children with chronic medical conditions. Erika is board-certified in pediatrics and a fellow of the American Academy of Pediatrics. She has been involved in teaching medical students and residents and volunteers to teach infant classes at Fairview Southdale Hospital. Erika currently serves on the Hennepin County Early Childhood Intervention Committee (SHIELD) which provides early intervention services to children in need.