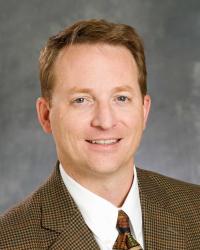 Keith L. Cavanaugh, MD
Physician
(612) 813-3300
Specialties: Pulmonology, Pediatric | Sleep Medicine
Video: Watch Video Profile
Professional History
Board Certification
American Board of Internal Medicine

American Board of Pediatrics

Medical Education
MD - Loyola University Chicago Stritch School of Medicine
Maywood
1996

Residency/Fellowship
Residency - University of Minnesota Medical Center
Minneapolis

Fellowship - National Jewish Center
Denver

Fellowship - University of Colorado Health Sciences Center
Aurora

Contact Information
Primary Location:
Childrens Respiratory and Critical Care Specialists
2530 Chicago AVE S STE 400
Minneapolis, MN 55404
(612) 813-3300

Secondary Location(s):
Childrens Minnesota Sleep Center
310 N Smith AVE STE 480
St Paul, MN 55102
(651) 220-6258

Childrens Respiratory and Critical Care Specialists
310 N Smith AVE STE 460
St Paul, MN 55102
(651) 220-7000

Childrens Minnesota Sleep Program Medical Director
310 N Smith AVE STE 480
St Paul, MN 55102
(651) 220-6258

Personal Biography
Dr. Keith Cavanaugh grew up in Longmont, Colorado. He earned a Bachelor of Arts degree in History at the University of Notre Dame in South Bend, Indiana and his Medical Degree at the Loyola University Stritch School of Medicine in Maywood, Illinois. He completed his residency in combined Internal Medicine and Pediatrics at the University of Minnesota. After serving as Chief Resident in Internal Medicine at the Minneapolis Veterans Affairs Medical Center for one year, he moved back to Colorado to complete 2 fellowships: Pediatric Pulmonary Medicine at the University of Colorado Denver and Sleep Medicine at National Jewish Medical & Research Center. He is board certified in Pediatrics, Internal Medicine, Pediatric Pulmonary Medicine, and Sleep Medicine. Before enthusiastically returning to Minnesota to join Children's Respiratory and Critical Care Specialists, Dr. Cavanaugh was an Assistant Professor in Pediatric Pulmonary Medicine and the Associate Director of the Children's Hospital Sleep Center at the Children's Hospital in Aurora, Colorado. He had been working with the State of Colorado Department of Health to develop a simple model that would allow primary health care providers to address the risks of second hand smoke exposure with their patients in an effective, quick and non-judgmental way. His interests include educating providers and families on the important of sleep, treating sleep disorders in individuals with chronic illness including but not limited to neuromuscular disease and cystic fibrosis, helping asthmatics enjoy life without limitations, and working with tmedical students and residents. Dr. Cavanaugh and his wife Maggie, a Minnesota native, currently live in Shoreview with their three young children, who have voted him Best Dad 5 years straight.