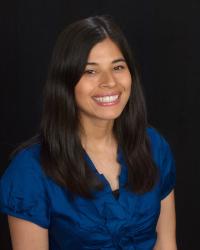 Claire Octavia Mielke, DDS
Dentist
(651) 779-9002
Specialties: Dentistry, Pediatric
Fluent Languages: Spanish
Professional History
Board Certification
American Board of Pediatric Dentistry

Professional Education
DDS - University of Minnesota School of Dentistry
Minneapolis
2008

Residency/Fellowship
Residency - Children's Hospital Colorado
Aurora

Contact Information
Primary Location:
Maplewood Pediatric Dentistry
1915 County Rd D East
Maplewood, MN 55109
(651) 779-9002

Secondary Location(s):
Dentistry for Children
5972 Cahill AVE
Suite 112
Inver Grove Heights, MN 55075
(651) 450-0487

Drs Mielke Baylon and Beinlich
2850 Curve Crest BLVD W
Suite 100
Stillwater, MN 55082
(651) 439-5640

Dentistry for Children
9950 Valley Creek RD
Suite 150
Woodbury, MN 55125
(651) 702-1462

Personal Biography
Claire Mielke, DDS is a pediatric dentist in the Twin Cities area. She is an associate at Pediatric Dentistry in Maplewood, Stillwater, Inver-Grove Heights and Woodbury. Claire grew up in Stillwater, MN and graduated from Mounds Park Academy in 2000. She attended Gustavus Adolphus College in St. Peter and received her B.A. degree in Biology and Spanish. She earned her DDS from the University of MN in 2008. After dental school, she practices for a year in the Twin Cities area. She realized she wanted to specialize in pediatric dentistry and was accepted to Children's Hospital Colorado Pediatric Dental Residency Program. When Claire is not practicing dentistry, enjoys volunteering in her community, running, hiking, biking, yoga, playing tennis, and spending time with family and friends.