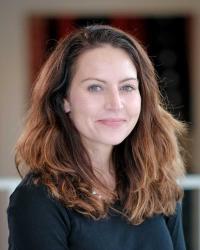 Tara Gail Zamora, MD
Physician
(651) 220-6260
Specialties: Neonatology
Professional History
Board Certification
Neonatal and Perinatal Medicine - American Board of Pediatrics

Pediatrics - American Board of Pediatrics

Medical Education
MD - University of New Mexico School of Medicine
Albuquerque, NM
2007

Residency/Fellowship
Residency - University of Minnesota Department of Pediatrics
Minneapolis, MN

Fellowship - University of Minnesota Medical Center
Minneapolis, MN

Contact Information
Primary Location:
Associates in Newborn Medicine
Neonatal Medicine 70-505
347 N Smith AVE
St Paul, MN 55102
(651) 220-6260

Secondary Location(s):
Childrens Minnesota NICU St Paul
347 Smith AVE STE 505
St Paul, MN 55102
(651) 220-6260

Personal Biography
Tara is a neonatologist at Children's Minnesota in St. Paul. She attended medical school at the University of New Mexico before moving to Minnesota to complete her pediatric residency at the University of Minnesota. After working in the community as a pediatric hospitalist, she returned to the University of Minnesota where she completed her fellowship training in perinatal-neonatal medicine. Her areas of interest include caring for the extremely preterm infant, the impact of early nutrition on neurodevelopmental outcomes, and global health. She has been involved in basic translational research and teaching medical students and residents.