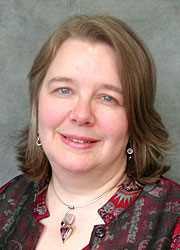 Susan Amelia Berry, MD
Physician
(612) 624-5965
Specialties: Genetics/Genomics
Professional History
Medical Education
MD - University of Kansas School of Medicine
Kansas City, KS
1978

Residency/Fellowship
Residency - University of Minnesota Medical School
Minneapolis, MN

Fellowship - University of Minnesota Medical School
Minneapolis, MN

Contact Information
Primary Location:
University of Minnesota Pediatric Genetics
515 Delaware St SE
4-150 MoosT
Minneapolis, MN 55454
(612)624-5965

Secondary Location(s):
University of Minnesota Pediatrics
420 Delaware ST SE
MMC 75 Mayo 8075A
Minneapolis, MN 55455
(612)624-5965

Personal Biography
Susan A. Berry, M.D. is Professor of Pediatrics and Genetics, Cell Biology and Development at the University of Minnesota. She is the Director of the Division of Genetics and Metabolism in the Department of Pediatrics. She received a BA in Biochemistry (Rice University 1975) and MD (Kansas University, 1978). She did her Residency in Pediatrics (1978-1981) and Fellowship in Medical Genetics (1981-1984) at the University of Minnesota and has been on the faculty there since 1984. Like many genetics professionals, she sees adults and children with genetic conditions of all kinds. She has a particular interest in providing management for persons with inborn errors of metabolism and has a longstanding interest in improvement in their care through early diagnosis and treatment.