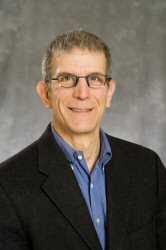 Gerald M. Rosen, MD
Physician
(651) 220-6258
Specialties: Sleep Medicine
Video: Watch Video Profile
Professional History
Board Certification
American Board of Pediatrics

Medical Education
MD - University of Maryland School of Medicine
Baltimore
1976

Residency/Fellowship
Residency - Children's National Health System
Washington
1979

Fellowship - Seattle Children's Hospital
Seattle
1980

Contact Information
Primary Location:
Childrens Minnesota Sleep Center
310 N Smith AVE STE 480
St Paul, MN 55102
(651) 220-6258

Personal Biography
Gerald Rosen, MD; is the director of the sleep center at Children's Hospitals and Clinics of Minnesota. He is a pediatrician who has been working in the area of Children's Sleep disorders for the past 25 years. He has been active in practicing, doing clinical research and teaching pediatric sleep medicine on both local and national level. Areas of current clinical research are the unique sleep problems of children with cancer.